West End Healthcare Center
Healing Remotely
Pocono Medical Center, now part of Lehigh Valley Health Network, wanted to extend the reach of their services by creating a comprehensive health center located in rural Brodheadsville. The overall aesthetic for the center melds natural elements with a modern, hospitality-like feel, allowing it to blend into its rural environment while remaining a fully visible icon from the nearby highway. A grand entry canopy welcomes visitors into the lobby where an elemental staircase outfitted in wood-look tile and stone connects the center's two floors. Various clinics including physical therapy, orthopedics, ophthalmology, urgent care, OB/GYN, pediatrics and internal medicine were incorporated into the building, each characterized with its own unique color scheme of warm earth-tones accented with pops of coral and chartreuse. On the second floor, a high clerestory roof floods the multi-purpose waiting room with natural light and exposed wood beams provide a contemporary yet rustic atmosphere. High-end light fixtures, glass feature accents and window-lit stairwells all continue the modern interior's connection to the outside world.
Client: Lehigh Valley Health Network
Project: West End Healthcare Center
Location: Brodheadsville, PA
Completion Date: 2014
Size: 29,147 SF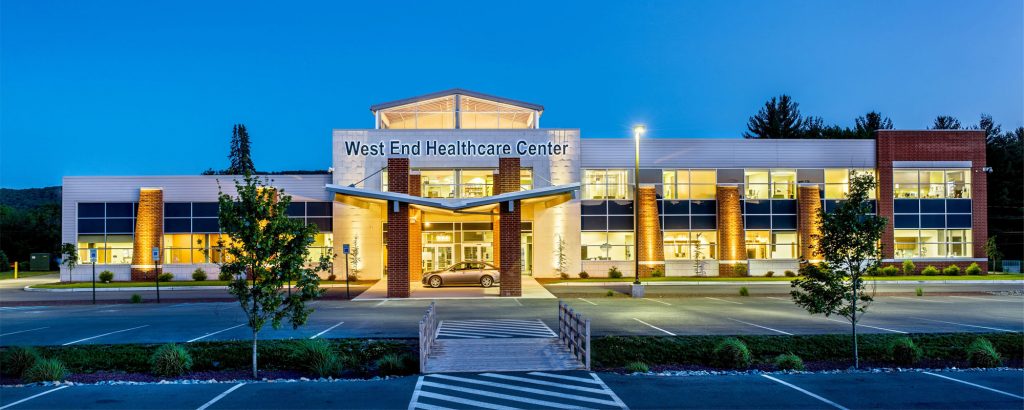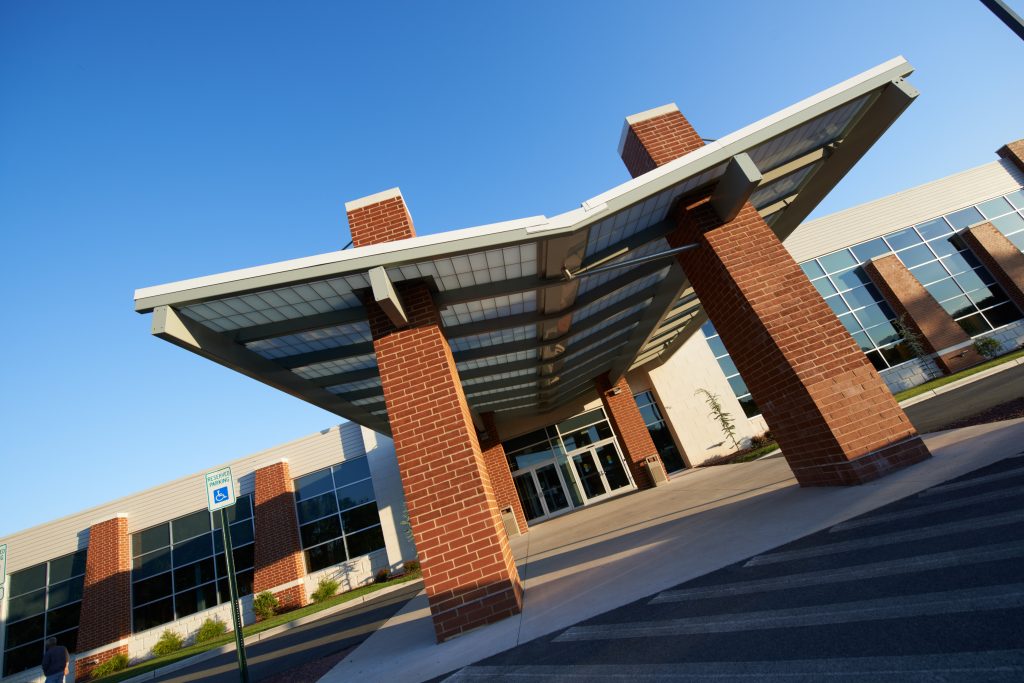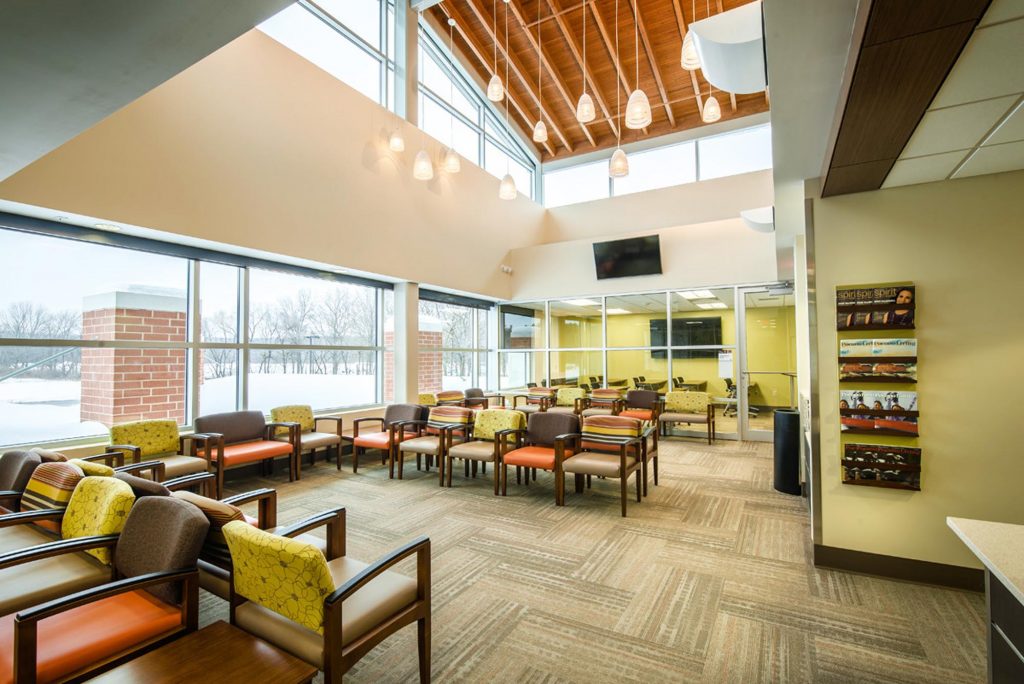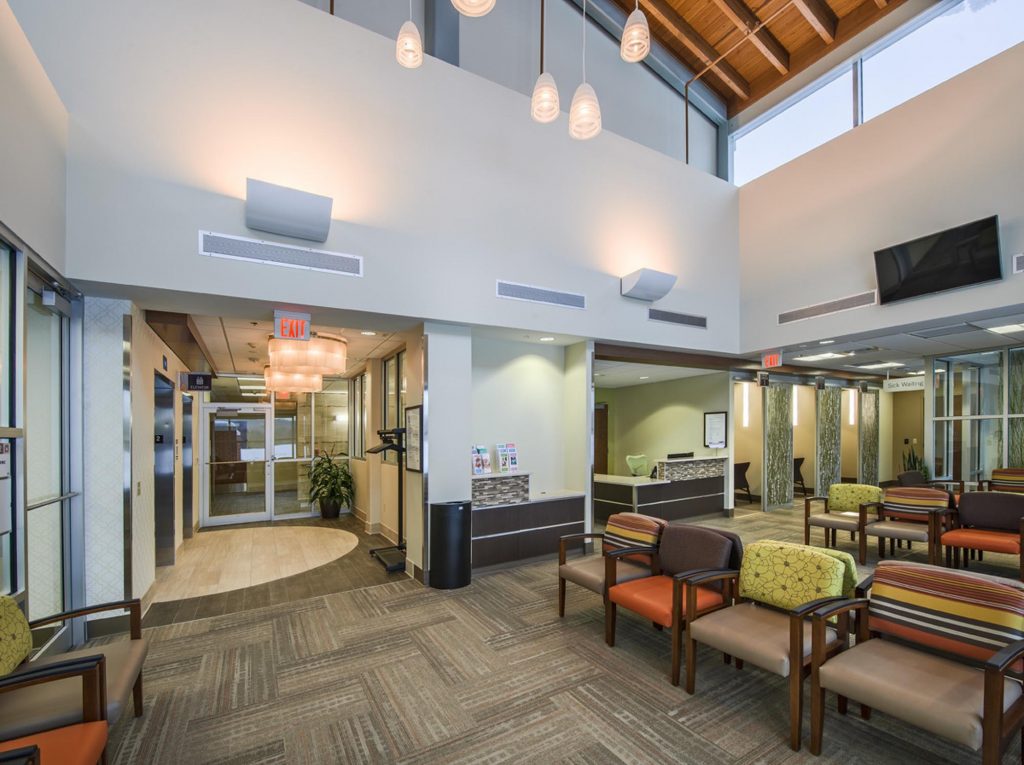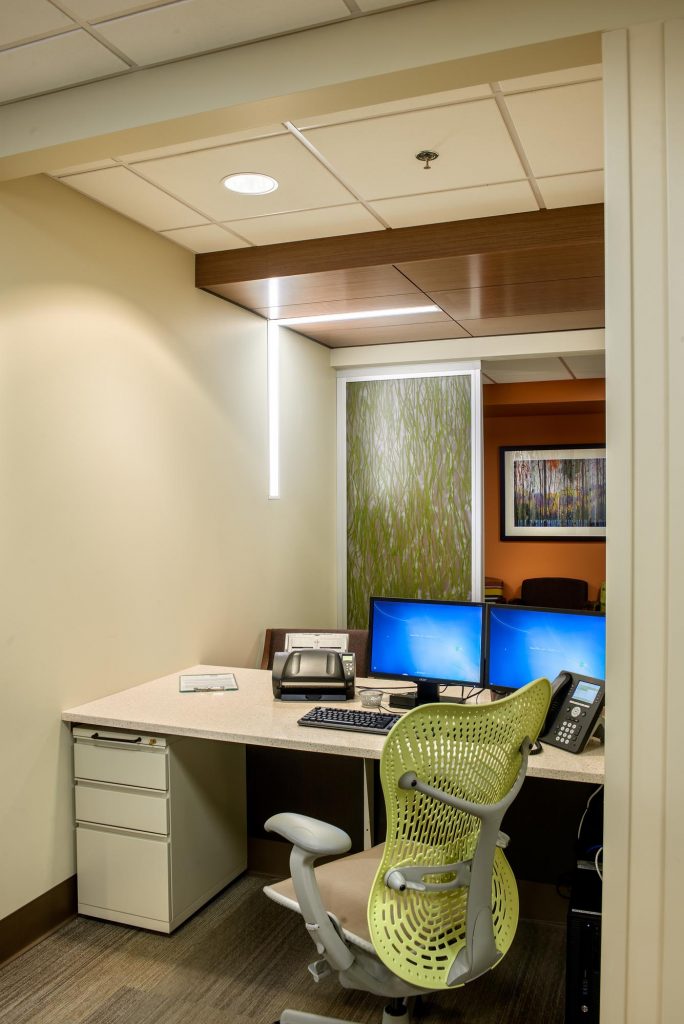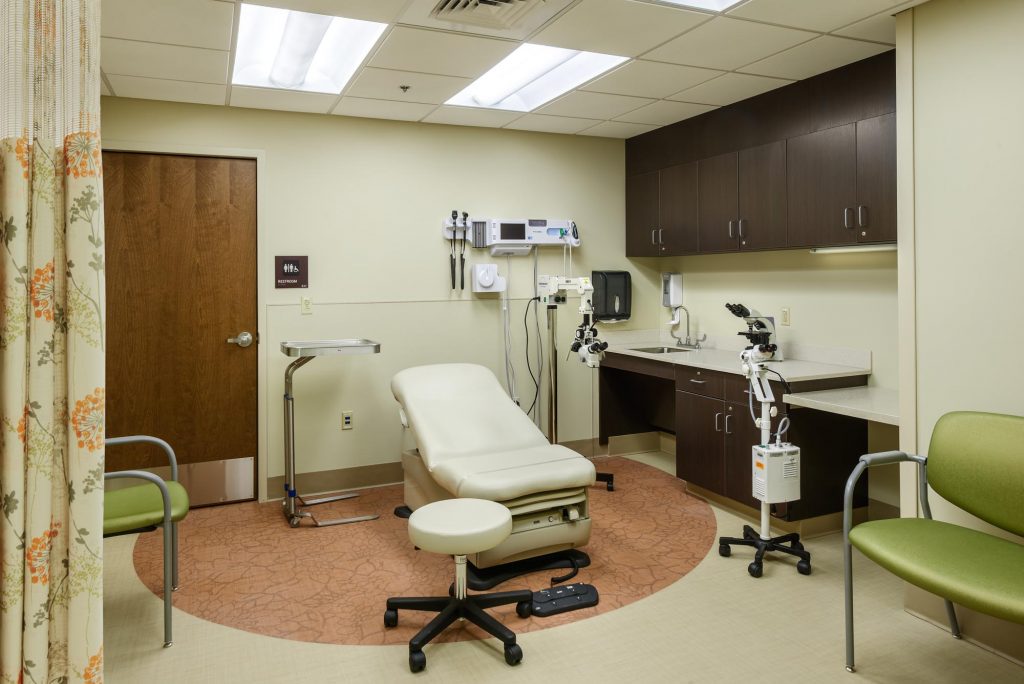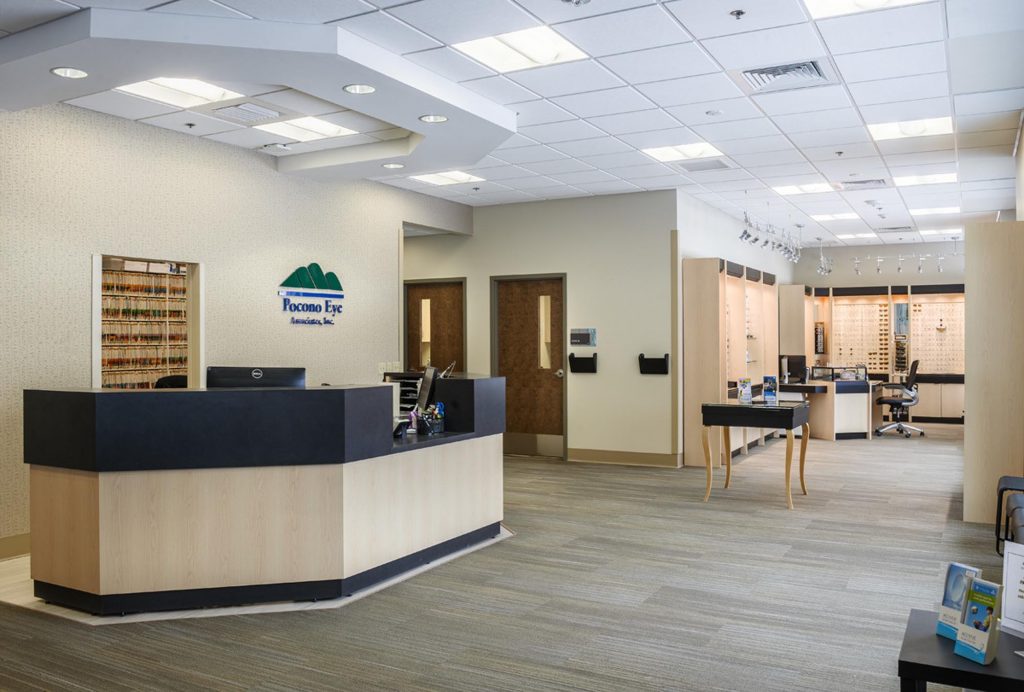 Let's discuss your project
For over 70 years we've been helping our clients' ideas become reality. Whether it's designing a brand new building or renovating an existing space, our team is excited to discuss your next project.
Tell Us More Today