Healthcare Architect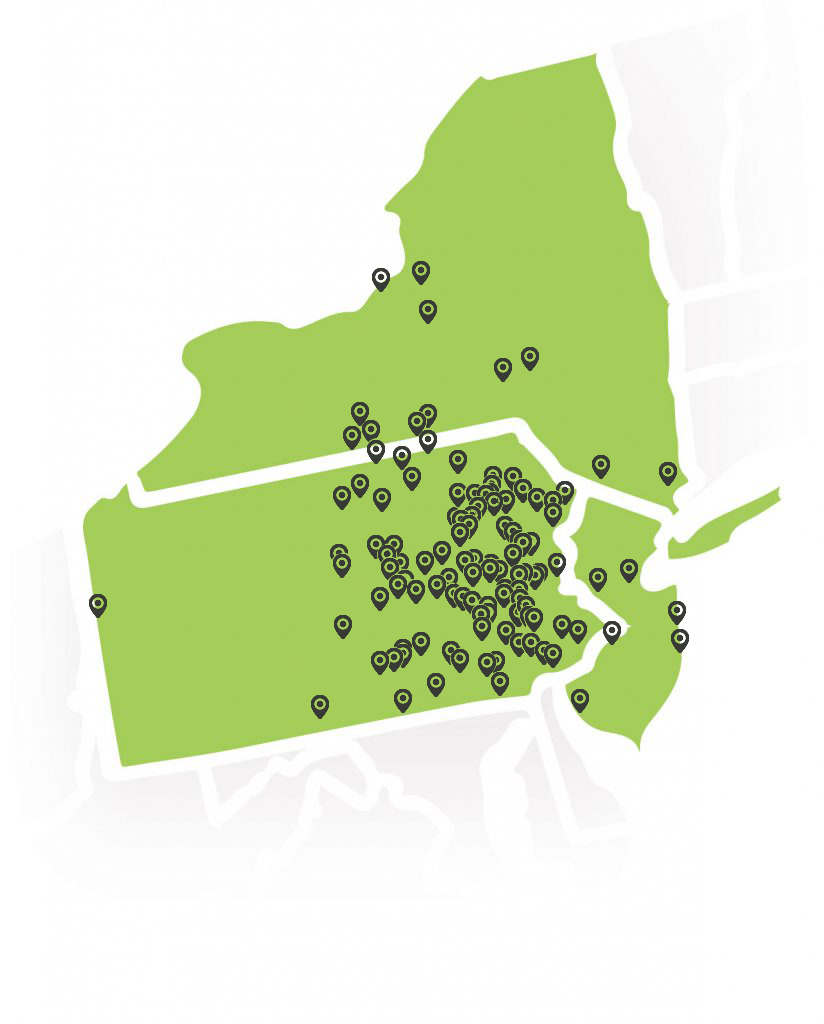 Health in the Relationship,
Care in the Design
BDA considers healthcare design to be our number one area of expertise. A venture that began in the 1960s with medical projects for the U.S. military soon returned home to more local clients and has since expanded into a full regional specialty. Our network includes fifteen healthcare systems as well as several stand-alone hospital organizations throughout Pennsylvania, New York and New Jersey, some of whom have stayed with us for over fifty years. In an average year, 90% of our projects (roughly 160 per year) come from the healthcare sector. We know this region, we know its people, and we know its trends.
BDA's healthcare design studio is spearheaded by our Principal-in-Charge of Healthcare Design, one of only seventeen architects in the state of Pennsylvania to be certified by the American College of Healthcare Architects. Working with him is a team of dedicated planners, designers and architects who have been hand selected over the years for their expert healthcare design knowledge. This team has an excellent track record of understanding and applying the code requirements of local, state and federal agencies regulating the various building occupancy types. Their in-depth knowledge of the applicable programmatic and architectural codes allows them to completely understand the issues critical to the jurisdictional plan reviewers and local code officials early on, proactively working to prevent problems so there are no surprises down the line.
Your Partner in Healthcare Design
As healthcare providers, you need a partner who can support you just as you support the communities you serve. We are happy to lend that support – in fact, it goes hand in hand with our philosophy of outstanding client service. But how do we know what being a good partner entails? Well, we asked. And we continue to ask our clients each and every day because it's our goal to make the complexities of healthcare design as simple and pain-free as possible.
Specialty Areas
Our specialty areas include hospitals, medical office buildings, ambulatory surgery centers, cancer centers, behavior health facilities, eldercare facilities, rehabilitation facilities.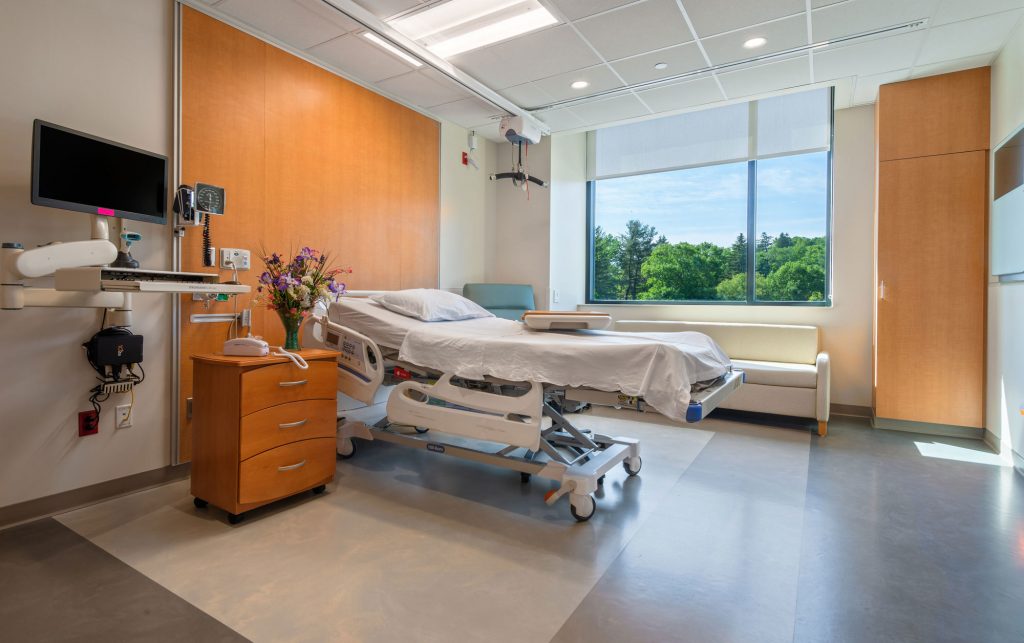 Hospitals
Flexibility is the key to designing hospitals.  Infrastructure demands, consumer/patient demands and technology upgrades combine with the pressure of competition and consolidation to contribute to a healthcare shift. Design expectations are high and specialty care facilities are on the rise, resulting in the reinvention of hospitals to accommodate these changing goals.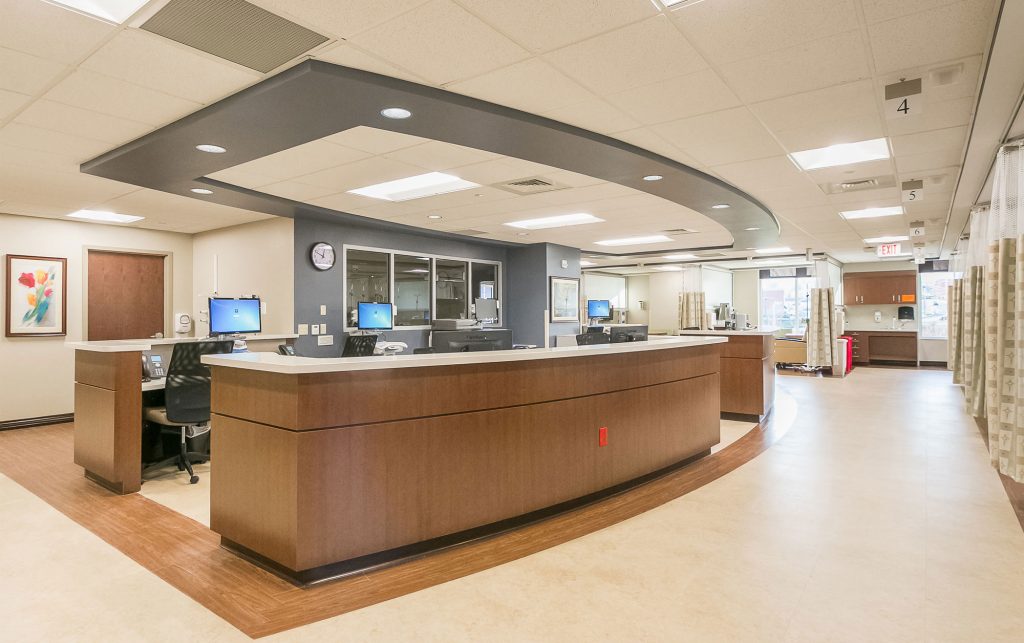 Medical Office Buildings
Innovative, full-service medical office facilities designed to meet the diverse needs of the patient are a driving force within the healthcare sector. These buildings house a wide variety of clinics with specialized needs but standardization is key to the overall success of the design as providers tend to float from clinic to clinic. Accessibility and flow are key drivers for the patient experience.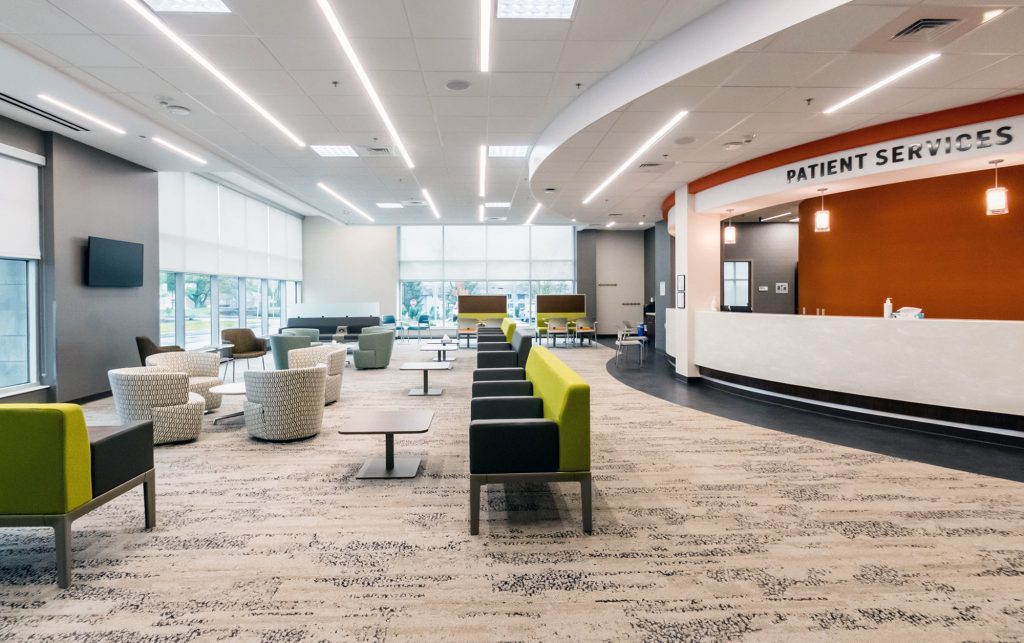 Ambulatory Surgery Centers
Ambulatory surgical care facilities house many varied functions which all need to be designed and organized to optimize patient, staff and support-function flow. Our solutions must meet the myriad needs of these different users to create a caring and warm environment through thoughtful design and interior materials.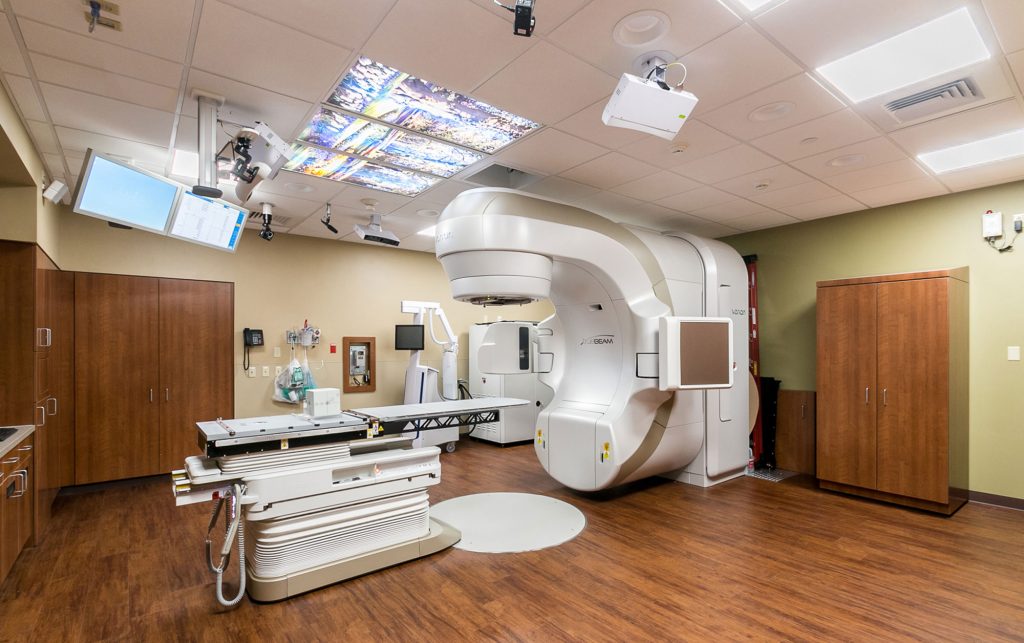 Cancer Centers
BDA recognizes that cancer center design needs to embrace the many aspects involved in personalized care and incorporate improved diagnostic technologies, thus allowing physicians to focus on tailoring their treatment and care plan to the individual. Warm, inviting spaces bathed in natural sunlight all enhance the patient experience.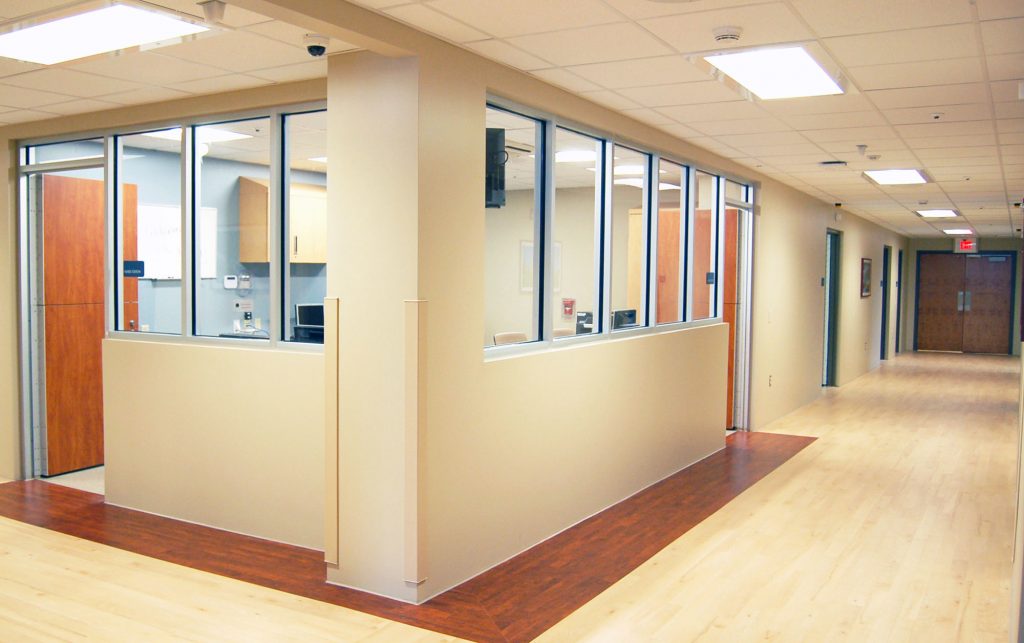 Behavioral Health Facilities
Behavioral health spaces require thoughtful solutions that solve major factors such as safety and security while still providing the necessary staff support and collaboration spaces. Our understanding and careful integration of these features creates a specialized healthcare environment that is both safe and welcoming for patients.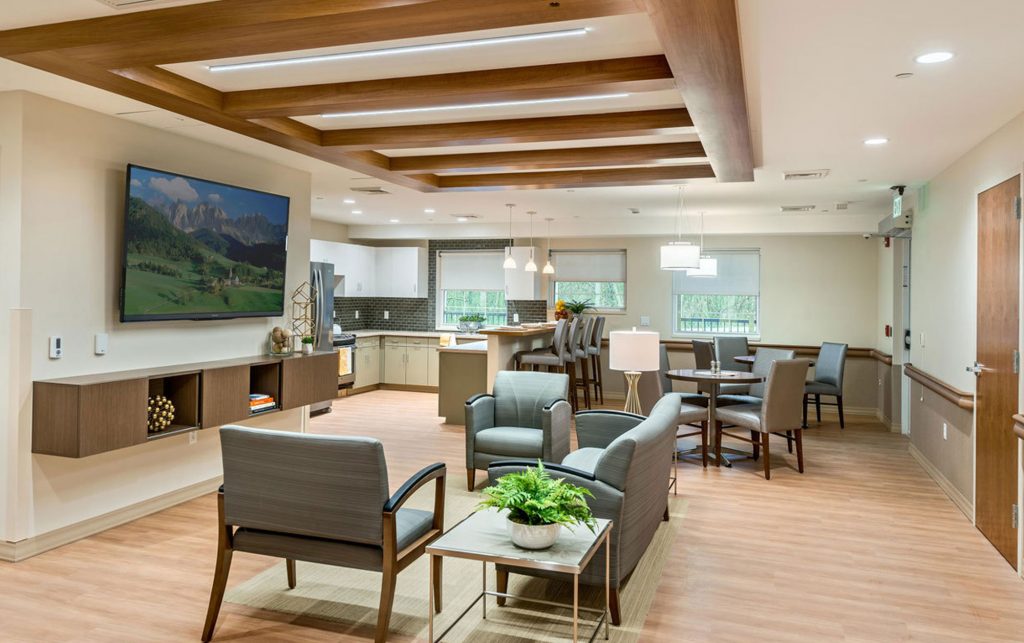 Elder Care
BDA is rethinking the senior living facility by creating elder care communities that promote social engagement and maintain the emotional wellness of the patients. Welcoming spaces with communal areas nurture social activities and home-like living quarters reduce stress and anxiety.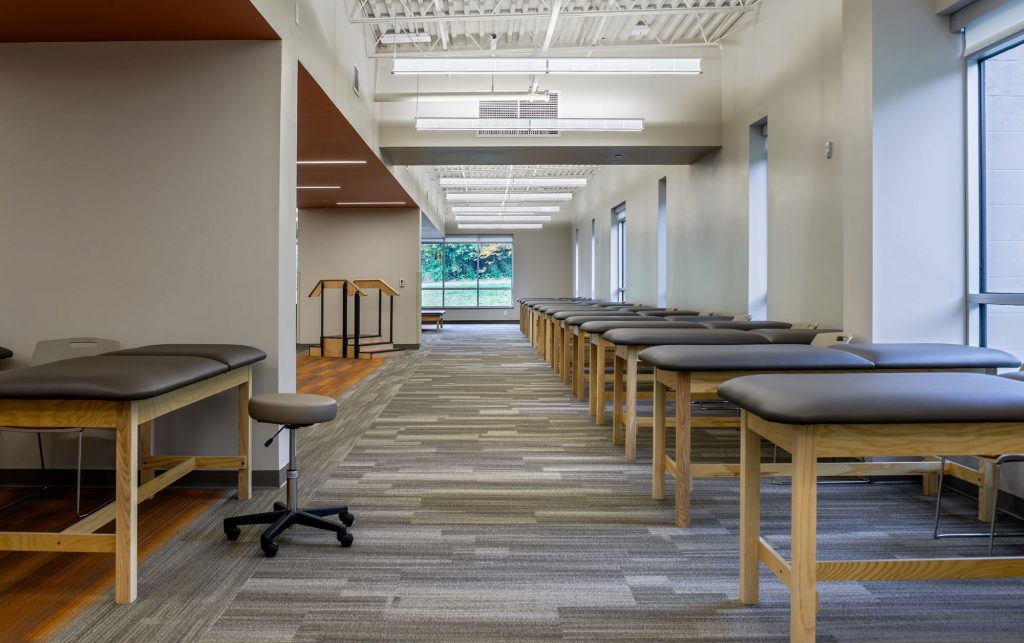 Rehabilitation Facilities
Successful rehabilitation requires collaborative healing spaces that prepare patients for their reentry into everyday life. A centralized gym, private modality treatment rooms and specialized training equipment all serve to create an interactive healing clinic with a safe and comfortable environment.
BDA's Healthcare Network
Allied Services Integrated Health System
Commonwealth Health System (an affiliate of CHS)
Endless Mountain Health System
Evangelical Community Hospital
Geisinger
Good Shepherd Rehabilitation Network
Guthrie
Lehigh Valley Health Network
Penn State Health
St. Luke's University Health Network
Steward Health
Tower Health
University of Pittsburgh Medical Center
Wayne Memorial Health System
Veterans Administration Medical Center
Let's discuss your project
For over 70 years we've been helping our clients' ideas become reality. Whether it's designing a brand new building or renovating an existing space, our team is excited to discuss your next project.
Tell Us More Today