UPC II Suite 1100 Pediatric Renovation
A Colorful Modernization
PSHMC engaged our design team with the goal of modernizing their existing pediatric specialty clinic, increasing staff areas and visibility without compromising patient space. To meet their goal, we planned a cosmetic upgrade for the entire suite, giving it an updated feel but retaining the whimsical, colorful aesthetic. We provided additional touchdown space for physicians and nurses, added exam rooms, reconfigured the nurse stations, created a new staff conference and break room, redesigned the check-in/check-out area and provided an enlarged waiting room, all while keeping in touch with the pediatric color scheme. All of these updates were carefully scheduled into a phased construction plan, allowing the suite to remain operational while renovations occurred.
Client: Penn State Hershey Medical Center
Project: UPC II Suite 1100 Pediatric Renovation
Location: Hershey, PA
Completion Date: 2019
Size: 5,500 SF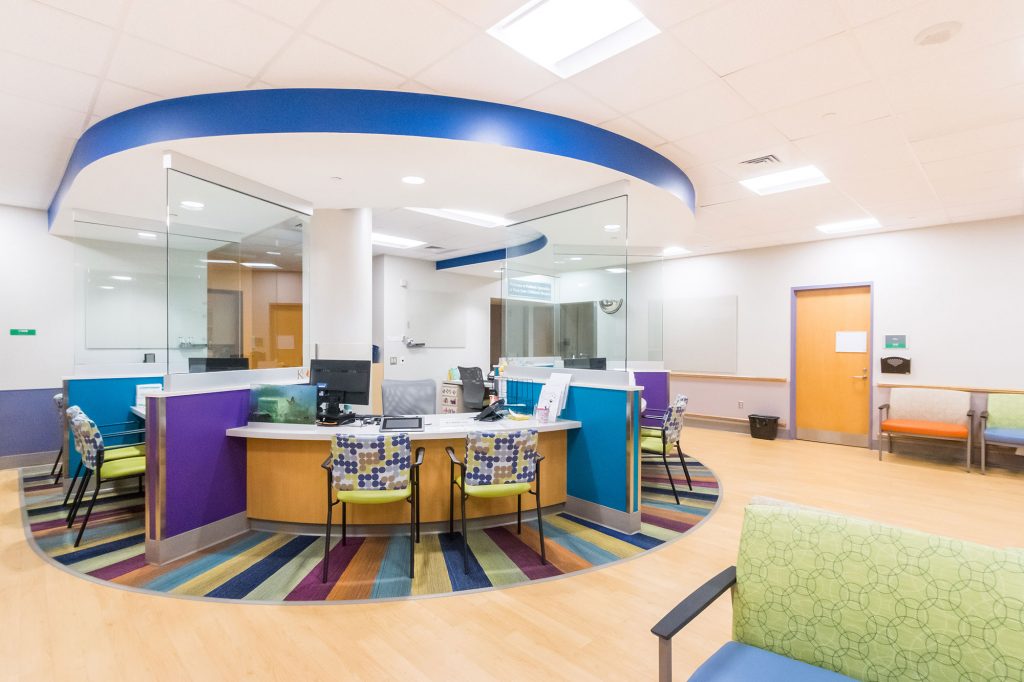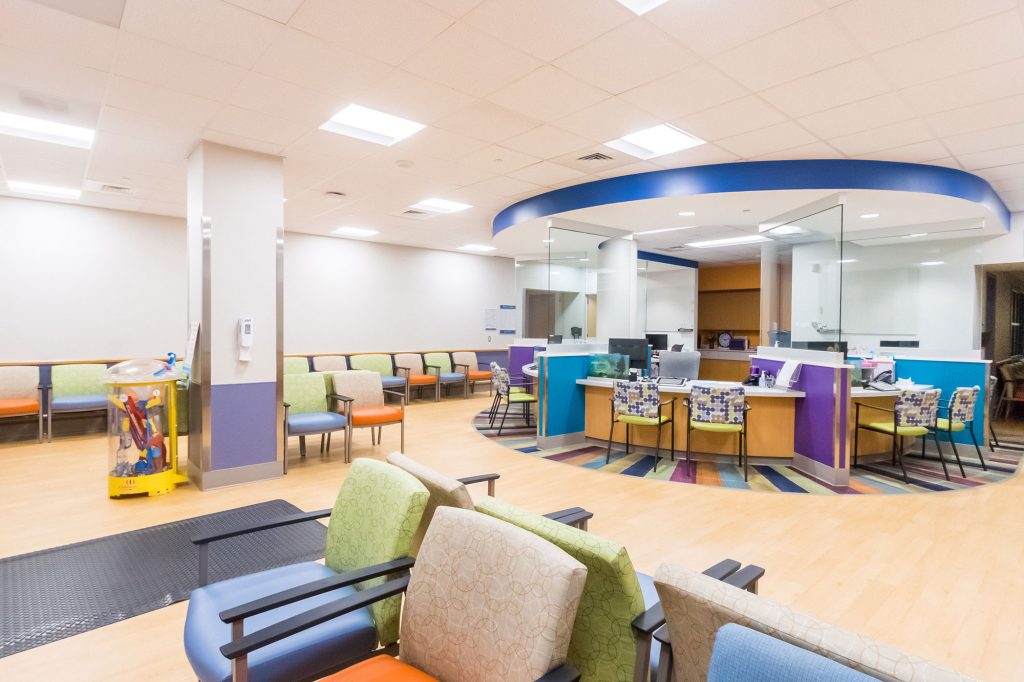 Let's discuss your project
For over 70 years we've been helping our clients' ideas become reality. Whether it's designing a brand new building or renovating an existing space, our team is excited to discuss your next project.
Tell Us More Today