Radiation Oncology Department – MR LINAC
Modern Technology
As part of their Radiation Oncology Department renovation, Penn State Hershey Medical College (PSHMC) challenged our team to craft a design that would make room for a new MR Linac, a new medical machine combining two technologies – an MRI scanner and a linear accelerator. Included in BDA's design was a 100,000lbs double-layer vault to shield against both RF waves and radiation. The design team worked within an existing ground floor, which involved drilling into 50 micro piles down to the bedrock to help support the weight of the equipment. In addition to these challenges, construction had to take place while keeping the department's four other Linacs functional and within a tight schedule. Our team renovated the remainder of the department's patient and staff spaces to accommodate this additional workflow. As for the interior design, the goal was to help ease patients in by promoting a calming atmosphere, adding multiple wall-sized back-lit images of nature. Doing this made the room feel larger and less cramped.
Client: Penn State Hershey Medical College
Project: Radiation Oncology Department – MR LINAC
Location: Hershey, PA
Completion Date: 2021
Size: 10,300 SF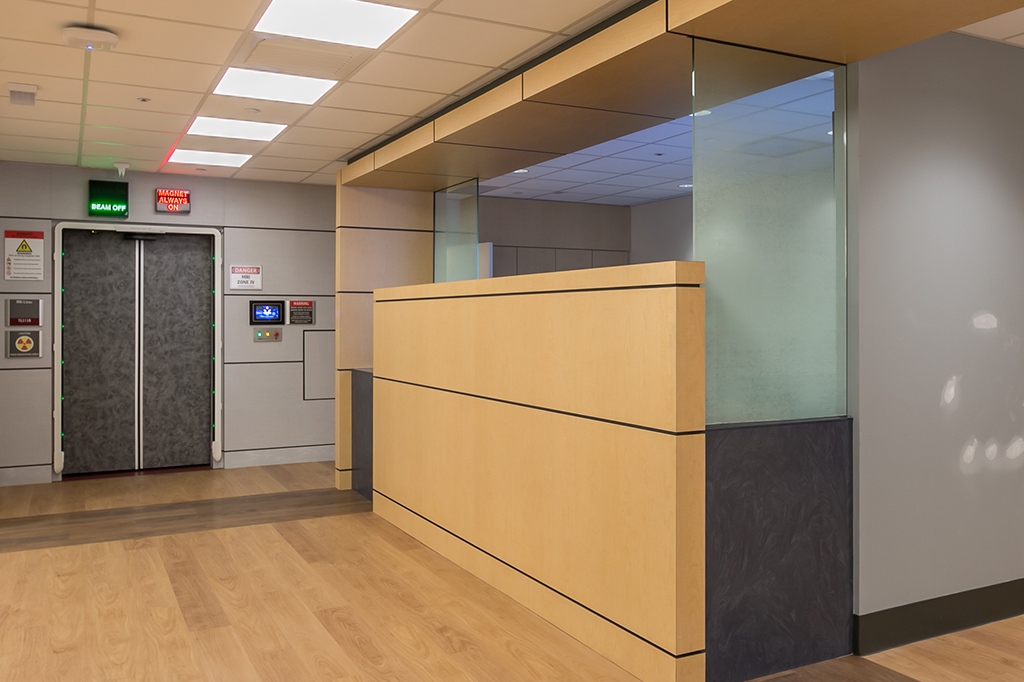 Let's discuss your project
For over 70 years we've been helping our clients' ideas become reality. Whether it's designing a brand new building or renovating an existing space, our team is excited to discuss your next project.
Tell Us More Today