Phillipsburg Medical Office Building
Creating a New Healthcare Campus
As their first step in creating an all-inclusive healthcare campus for patients in the Phillipsburg, New Jersey region, Coordinated Health undertook the renovation of an existing building to create a new MOB. The entire building was designed with a new clinical fit-out, new MEP systems, and exterior enhancements such as a new entry canopy and signage, a new parking lot and updated site-layout. The new facility hosts clinics for primary care, orthopedics, podiatry, diagnostic imaging, pain management and physical therapy. To highlight the Coordinated Health brand, their trademark orange was used as an accent color amidst complimentary neutral hues to create a calming atmosphere. Boldly angled millwork and curved furniture pieces give the space a modern feel while high ceilings and expansive window layouts work in tandem with the open floor plan to create a flood of natural light.
Client: Coordinated Health
Project: Phillipsburg Medical Office Building
Location: Phillipsburg, NJ
Completion Date: 2018
Size: 21,507 SF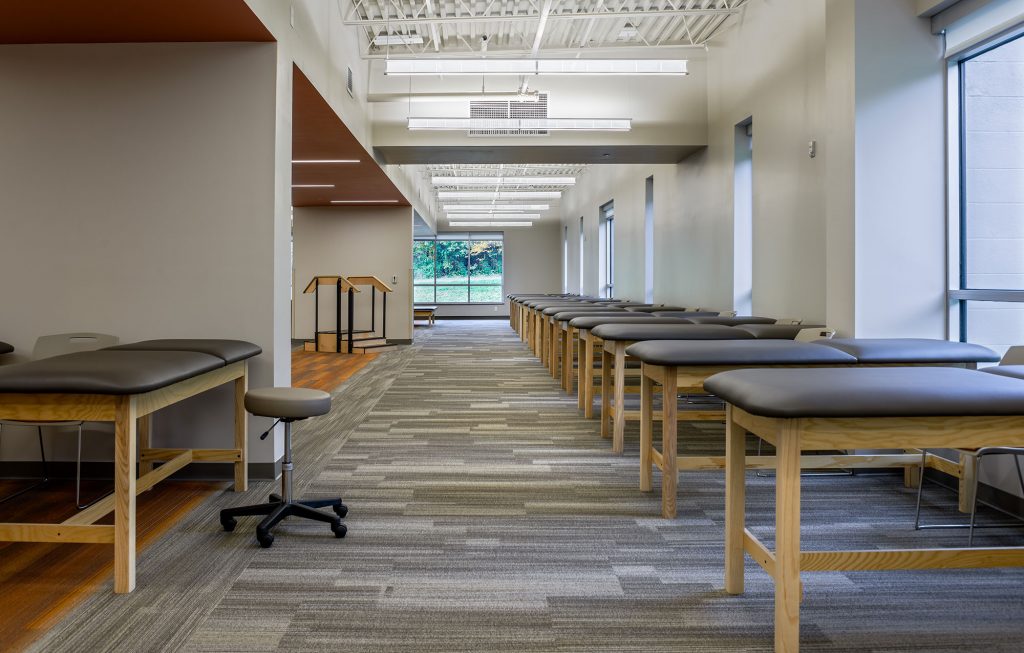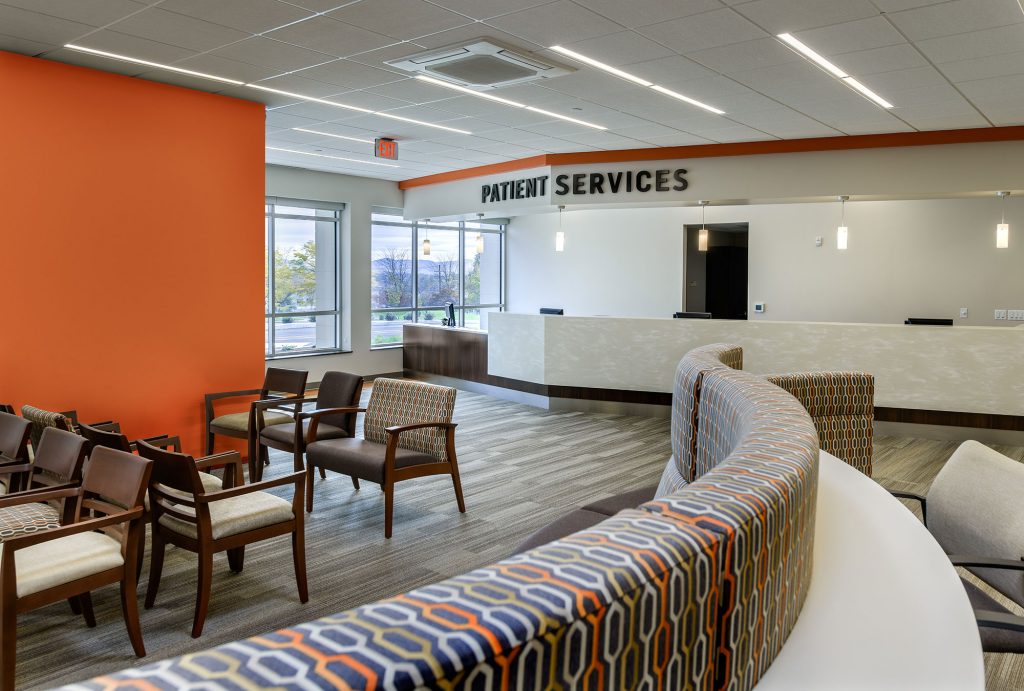 Let's discuss your project
For over 70 years we've been helping our clients' ideas become reality. Whether it's designing a brand new building or renovating an existing space, our team is excited to discuss your next project.
Tell Us More Today