1210 Pediatric Infusion Center
An Infusion of Color
As part of their pediatric consolidation initiative, the Lehigh Valley Health Network decided to relocate the pediatric infusion and oncology suite from the Muhlenberg Campus to the Cedar Crest Campus. The focus of the overall design was centered on patient and family experience. The main infusion space featured an open play area for smaller children while a separate infusion area with TVs and gaming systems was created specifically for teens. Because of its linear layout, the new suite was planned similarly to a med-surg floor with support spaces like clean/soiled holding rooms and equipment supply centralized so as to remain in close proximity to the infusion bays, exam rooms and private infusion rooms. The interiors scheme continued the colorful nature/animal themes from previous pediatric renovations and recreated many elements of the former Muhlenburg suite. A hand-painted tree column complete with a green canopy soffit and twinkling "star" lights was integrated into the children's play area. Colored tack board, magnetic wall coverings and open wall space were also incorporated into the design to allow pieces of mosaic wall art and patient art pieces to be displayed.
Client: Lehigh Valley Health Network
Project: 1210 Pediatric Infusion Center
Location: Allentown, PA
Completion Date: 2017
Size: 8,757 SF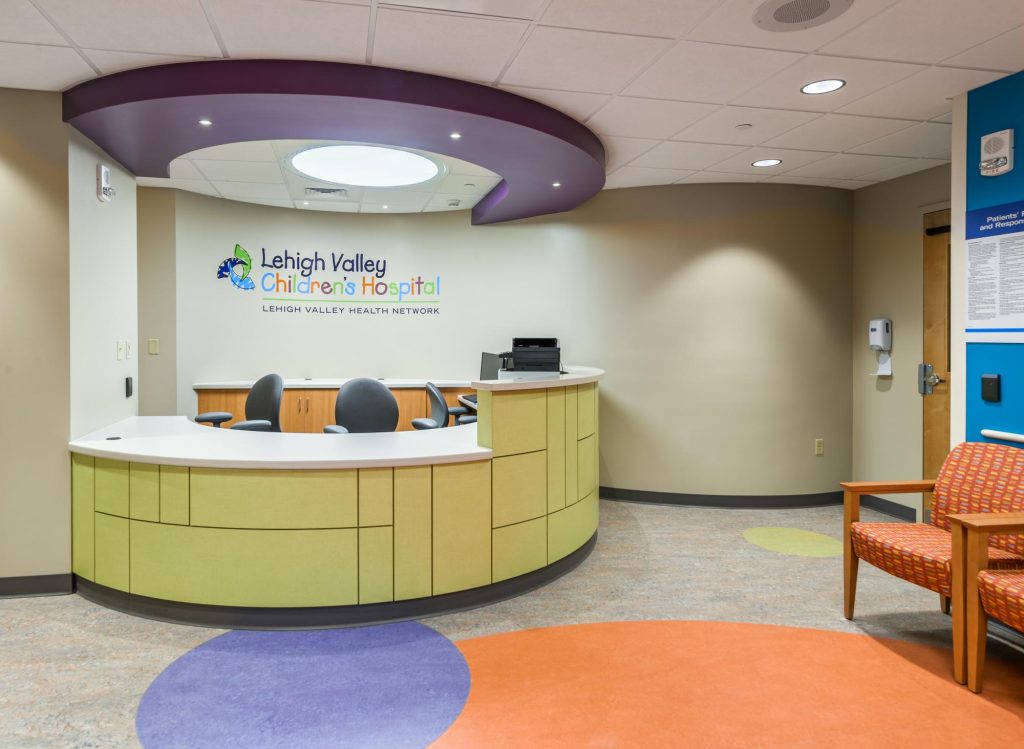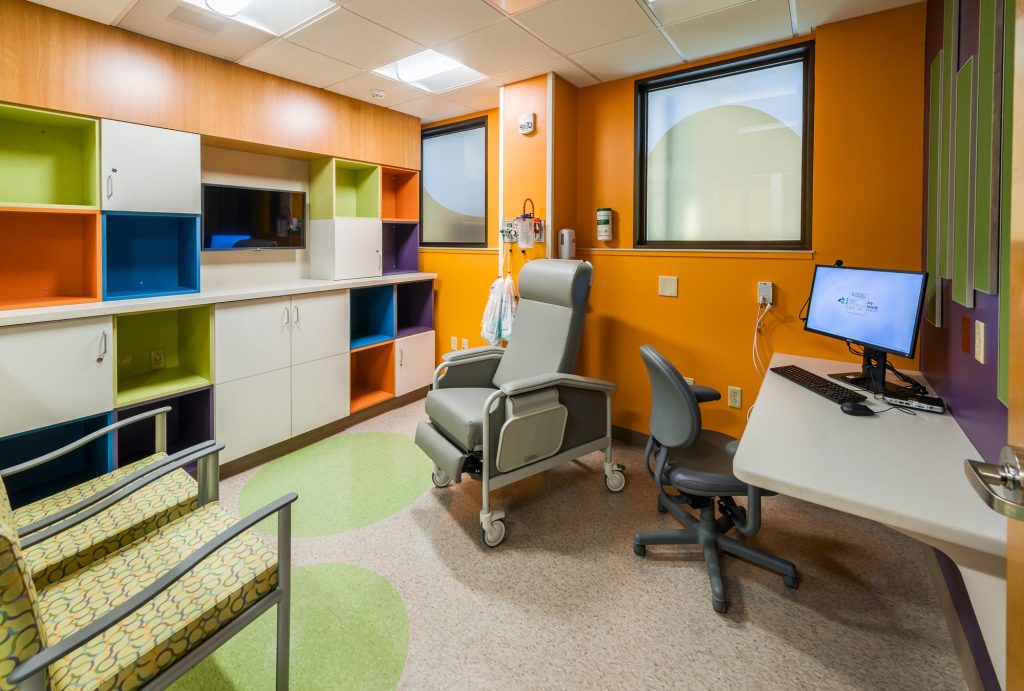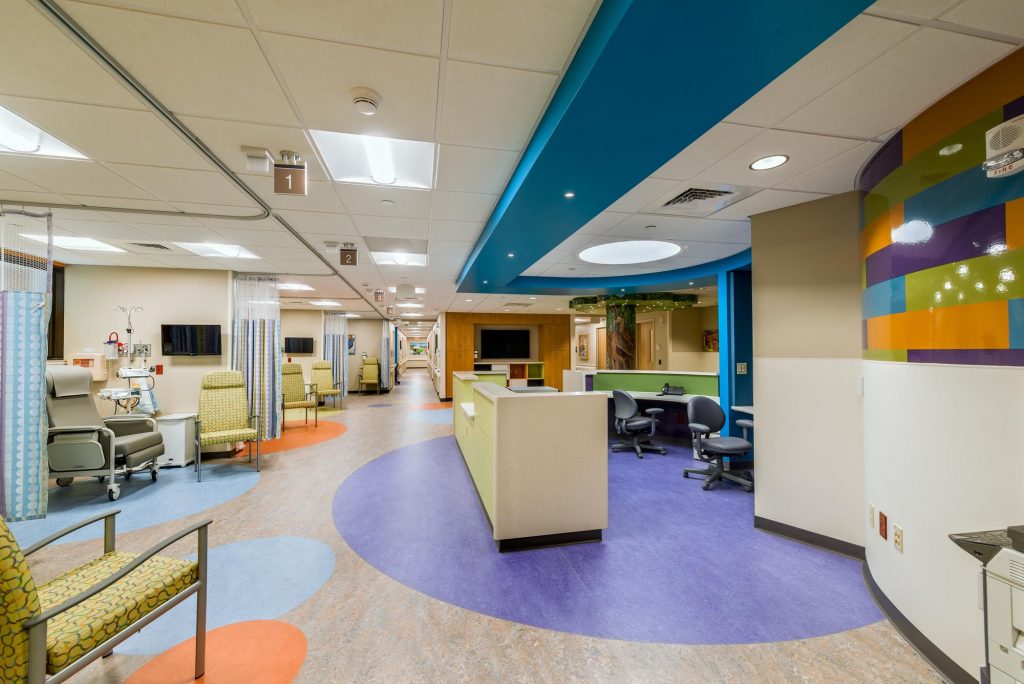 Let's discuss your project
For over 70 years we've been helping our clients' ideas become reality. Whether it's designing a brand new building or renovating an existing space, our team is excited to discuss your next project.
Tell Us More Today