1210 Pediatric Ambulatory Surgery Center
A Jungle Theme for Kids and Teens
The Lehigh Valley Health Network wanted to create an outpatient pediatric specialty center that would operate in conjunction with their existing Lehigh Valley Reilly Children's Hospital. The first step in the process was providing an ambulatory surgery center (ASC) in the building immediately adjacent to the children's hospital. Despite a challenging floor plan, BDA's design met all of the Owner's needs and included four operating rooms, two procedure rooms, nine PACU bays, sixteen pre/post private rooms and a sterile processing area. Given the facility's age and construction type, additional enhancements were required to comply with current codes and repair deficiencies. Coordination was critical in reducing shut downs on the surrounding floors. Designed with kids in mind, the interior of the ASC featured a bold and bright jungle theme. The waiting room was bedecked in vibrant colors, animal themed furniture and hidden alcoves and each patient room was given a unique animal identifier that was incorporated into signage and room graphics. These colors and elements not only created a fun and relaxing atmosphere for the kids, but provided helpful wayfinding for staff and visitors.
Client: Lehigh Valley Health Network
Project: 1210 Pediatric Ambulatory Surgery Center
Location: Allentown, PA
Completion Date: 2016
Size: 14,600 SF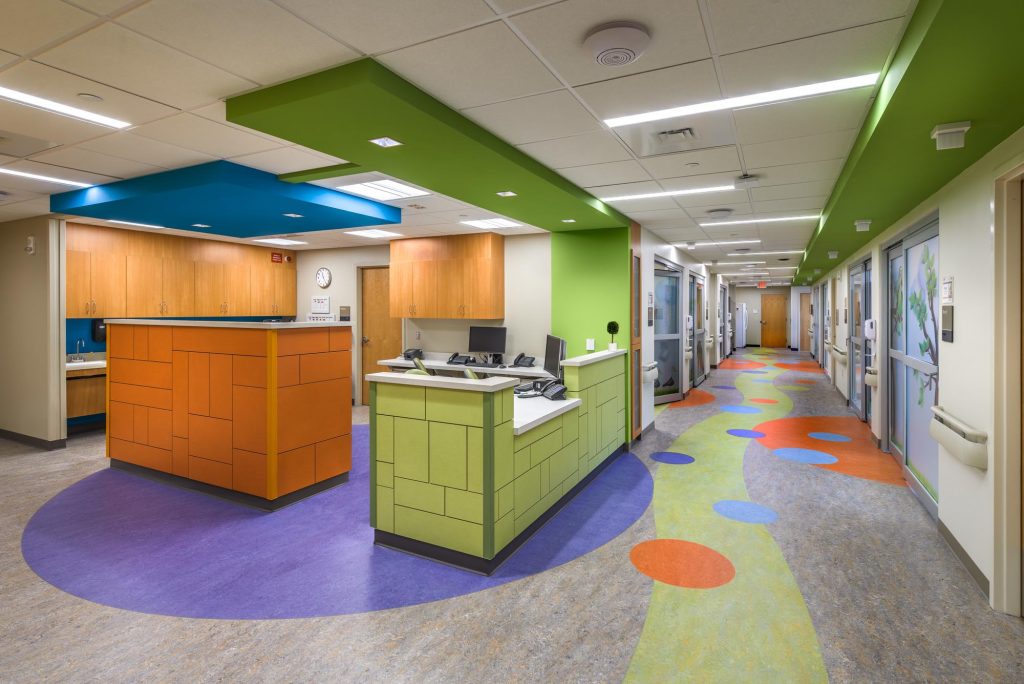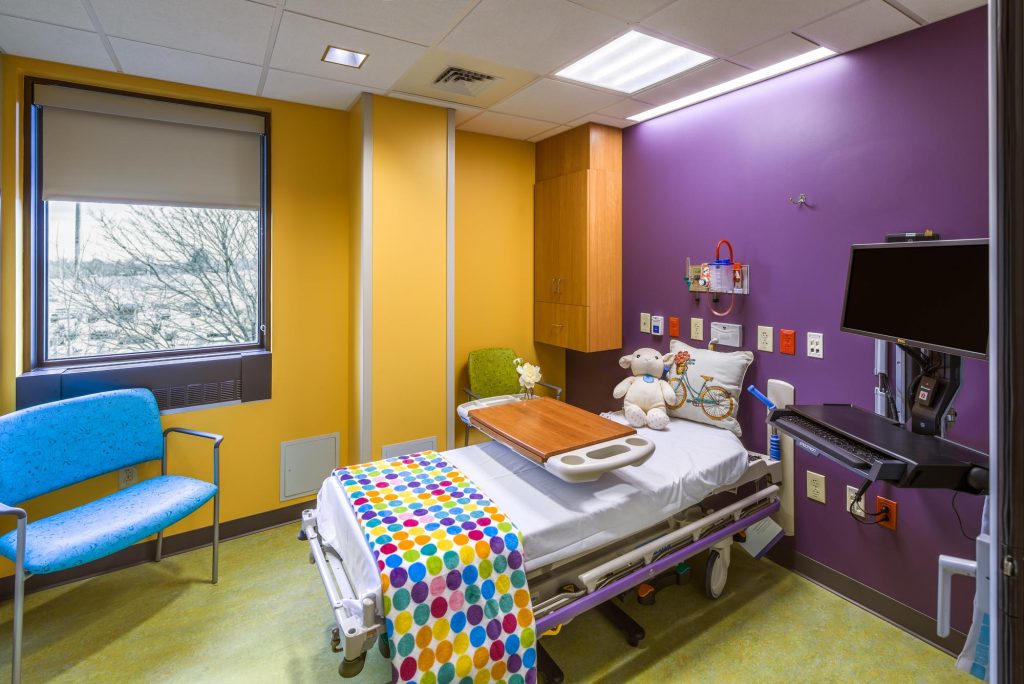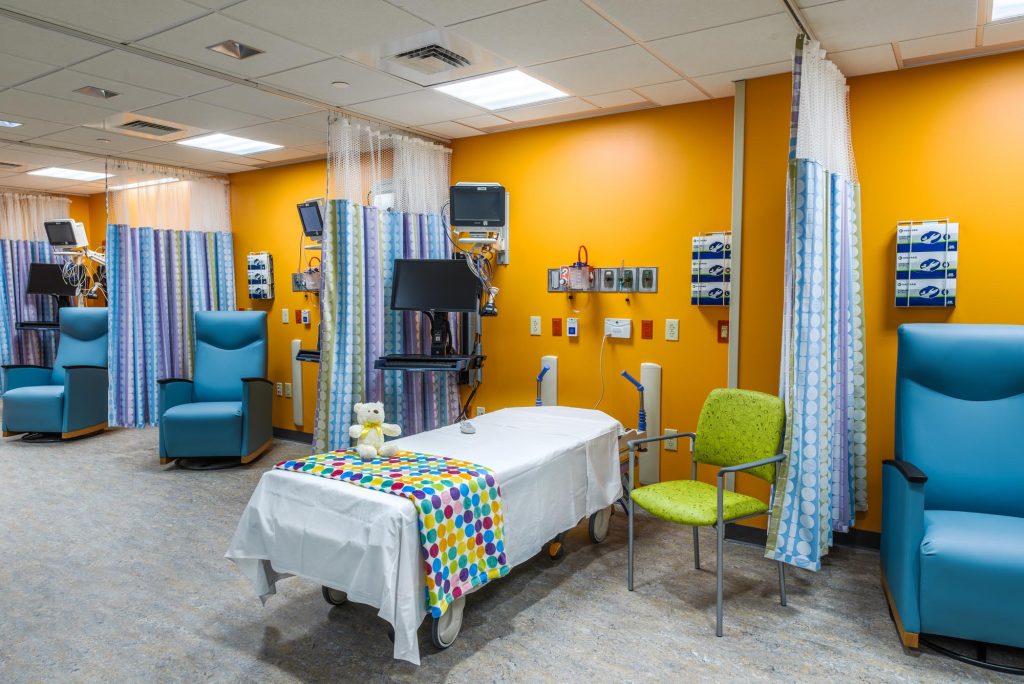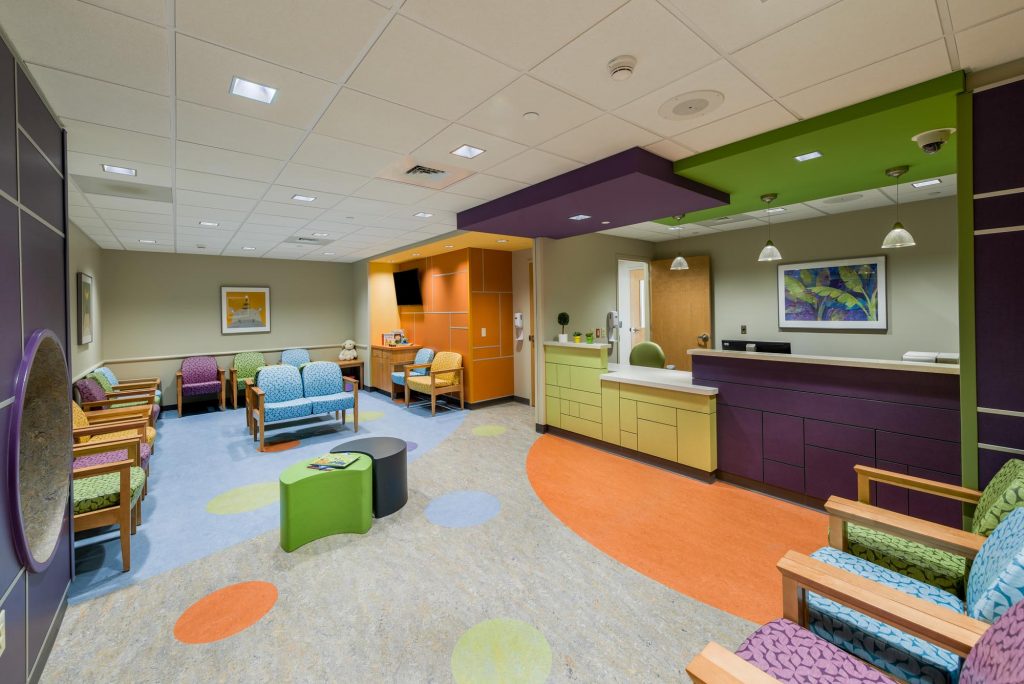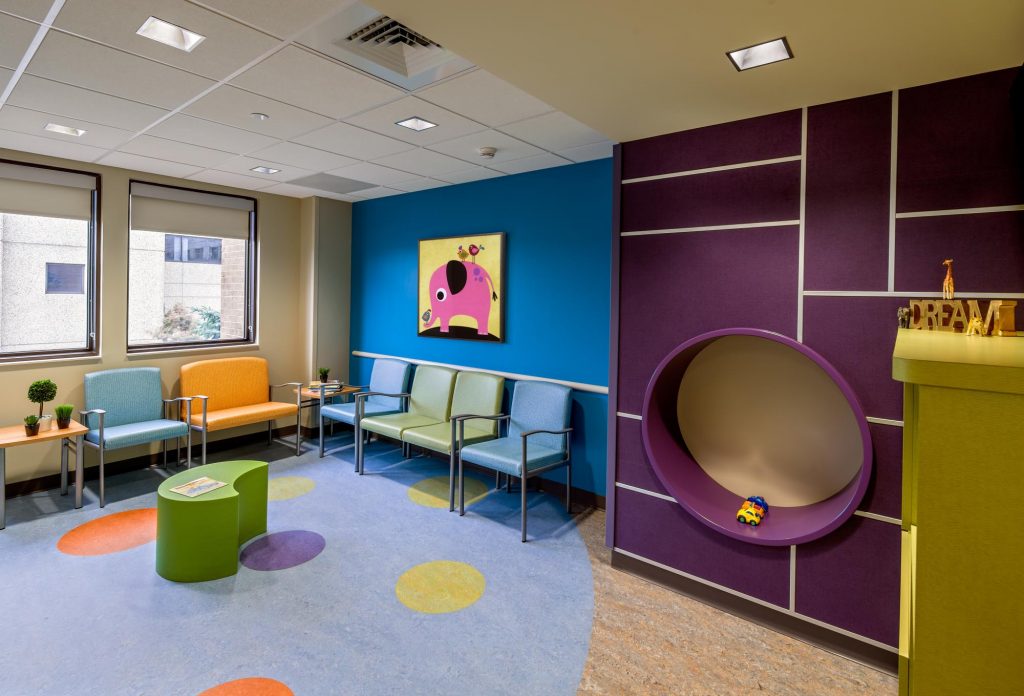 Let's discuss your project
For over 70 years we've been helping our clients' ideas become reality. Whether it's designing a brand new building or renovating an existing space, our team is excited to discuss your next project.
Tell Us More Today