Patient Tower Renovation & Expansion
A Towering Improvement
With a goal of increasing patient satisfaction, Wayne Memorial Hospital (WMH) decided to expand and modernize their inpatient tower and renovate various portions of their existing hospital. Due to a constricted site, BDA designed this new inpatient tower to be built over the outpatient parking area of the hospital, providing a covered drop off area and parking. This solution created 50 state-of-the-art, patient-centered private rooms with a full shell floor for future expansion. The new patient floors were designed to maximize daylight, reduce noise and ensure patient safety and the wing was configured to decentralize the caregivers, facilitating staff collaboration, patient communication and patient/family education in patient rooms. Pedestrian and vehicular traffic safety were a top priority, so a new pedestrian access spine was created to connect the remote parking areas with the main entrance. Inside the hospital, we created a new main entry lobby with a gift shop and gave it a fresh identity, decorating with artwork and finishes that reference local history and nature. We strategically placed the main elevators for convenient public access, providing open circulation not only to the new patient wing but to the main circulation core of the existing hospital.
Client: Wayne Memorial Hospital
Project: Patient Tower Renovation & Expansion
Location: Honesdale, PA
Completion Date: 2019
Construction Cost: $34M
Size: New 75,083 SF Reno 41,185 SF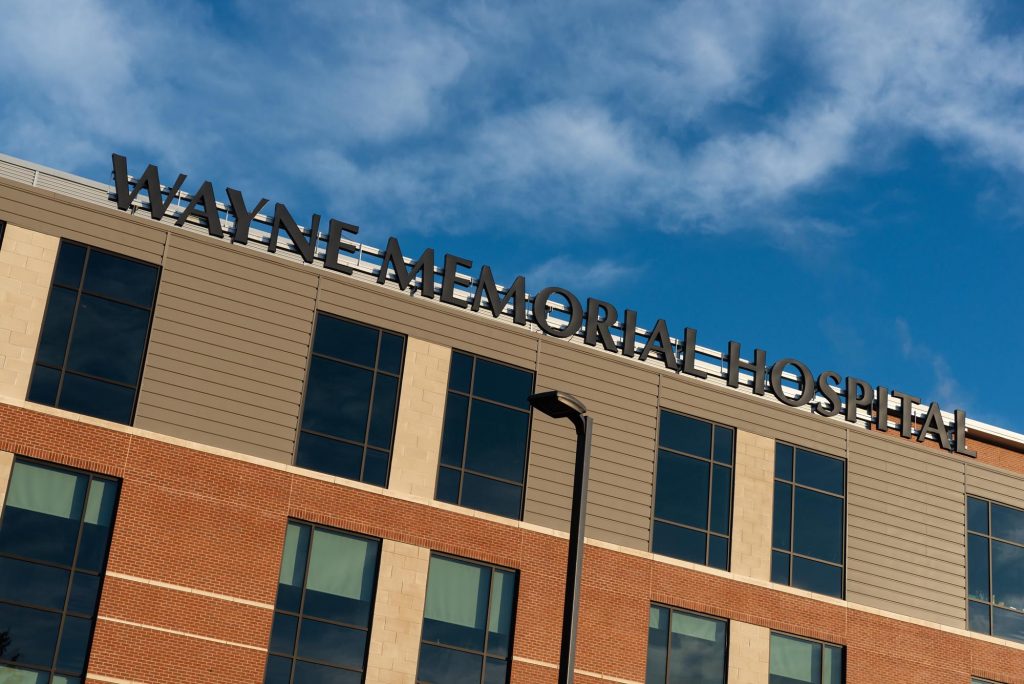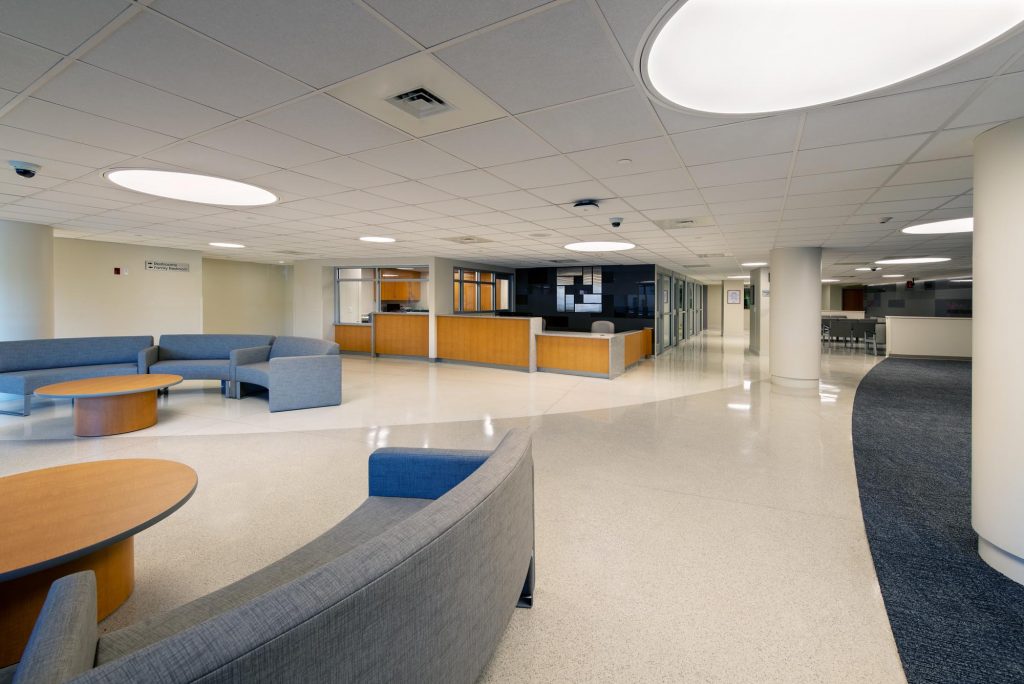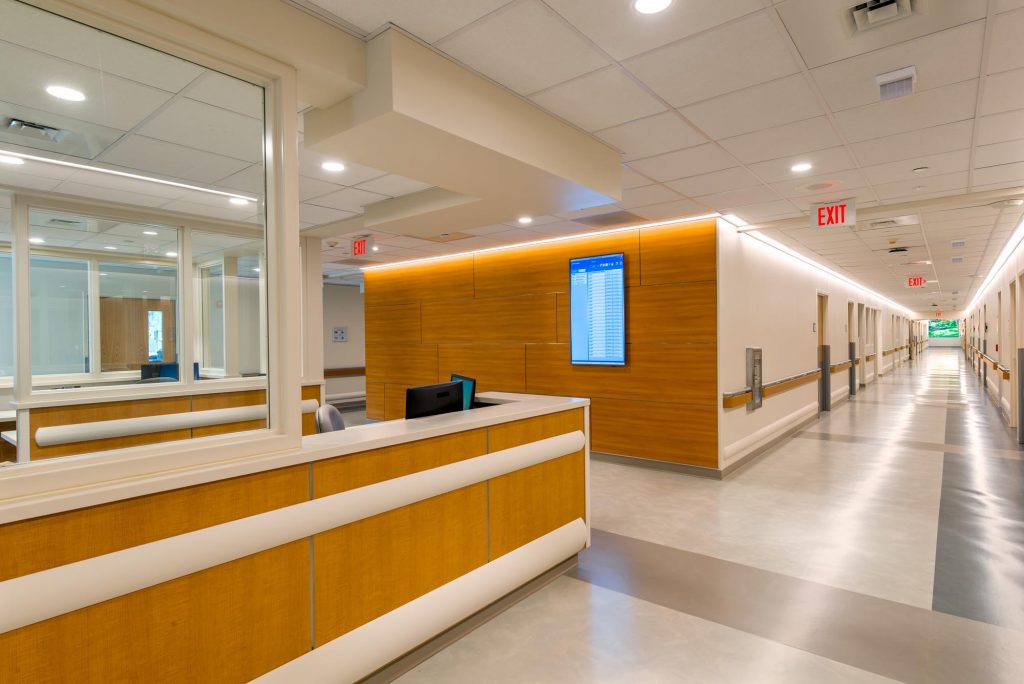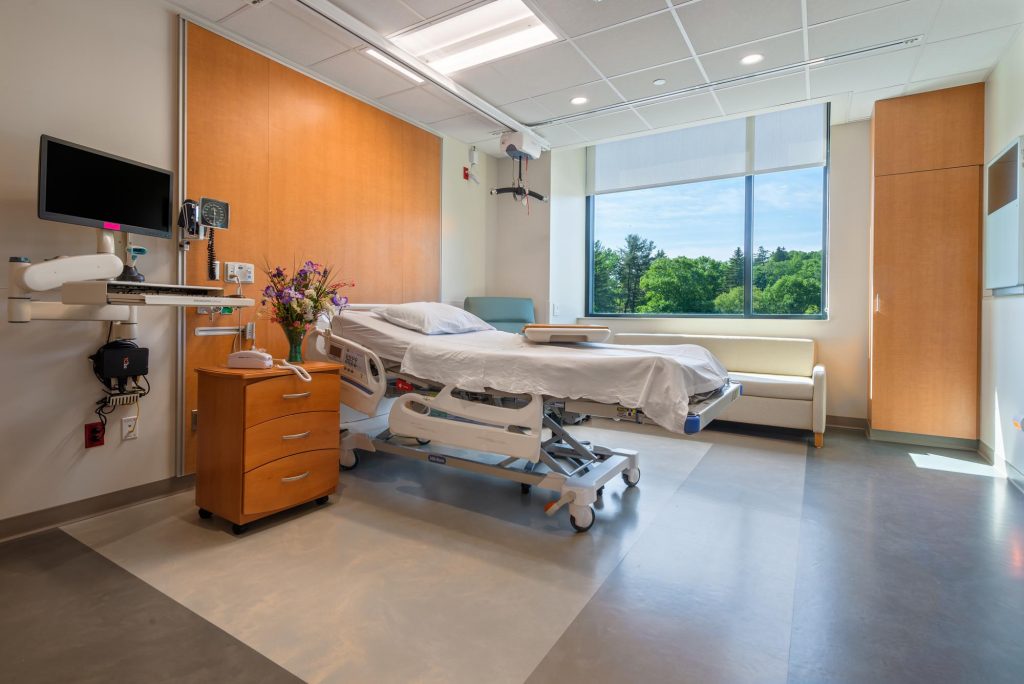 Let's discuss your project
For over 70 years we've been helping our clients' ideas become reality. Whether it's designing a brand new building or renovating an existing space, our team is excited to discuss your next project.
Tell Us More Today