Monroe Endoscopy Unit & Med-Surg Renovation
Two Units, One Reno
SLUHN targeted a recently vacated portion of Monroe Campus' 4th floor to expanded their outpatient endoscopy department and increase capacity for med-surg patients. To separate the outpatient suite from the inpatient growth while working within the available square footage, BDA developed a plan which added eight private med-surg beds to the existing eighteen bed unit and created a self-contained endoscopy unit with the remaining space. The endoscopy unit was positioned so that the entry was located directly off of the public elevator lobby. Upon entering the suite, visitors are welcomed into a generous waiting area. The clinical platform is anchored by two procedure rooms, a processing room and twelve pre/post patient bays, split equally. Finally, a patient discharge lounge was located by the elevator lobby for patients to relax post-procedure prior to being transported home. Meanwhile, the med-surg expansion was connected seamlessly to the existing unit. It provided not only additional capacity but also expanded supporting spaces for staff. The aesthetics were designed to complement the existing finishes within the facility and be compliant with the client's standards. Neutral earth-tones create a feeling of warmth and comfort.
Client: St. Luke's University Health Network
Project: Monroe Endoscopy Unit & Med-Surg Renovation
Location: Stroudburg, PA
Completion Date: 2020
Size: 11,797 SF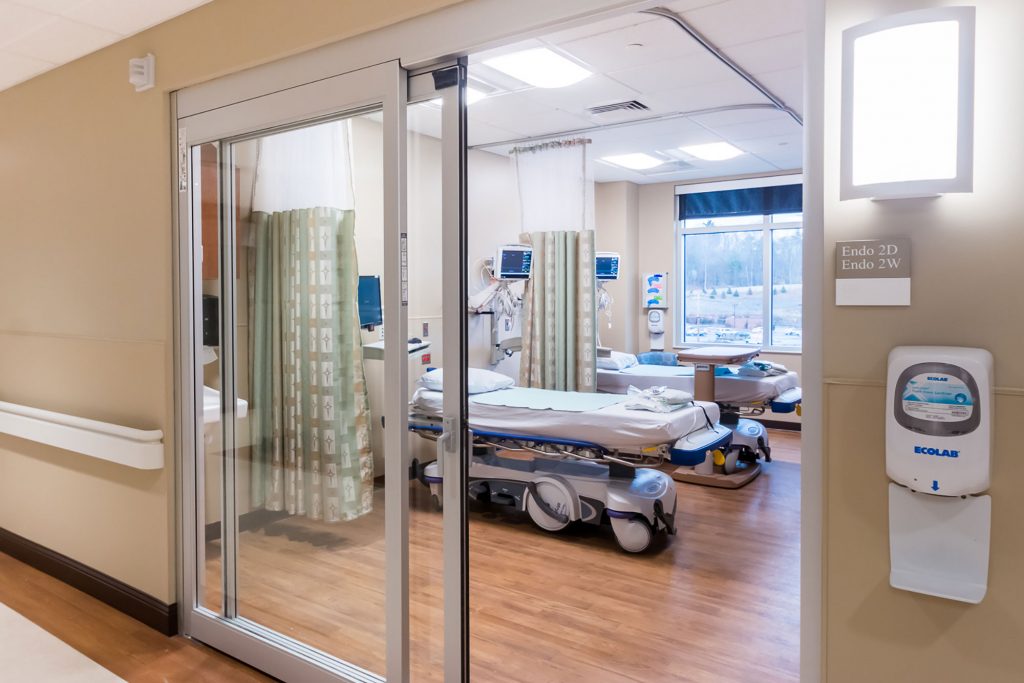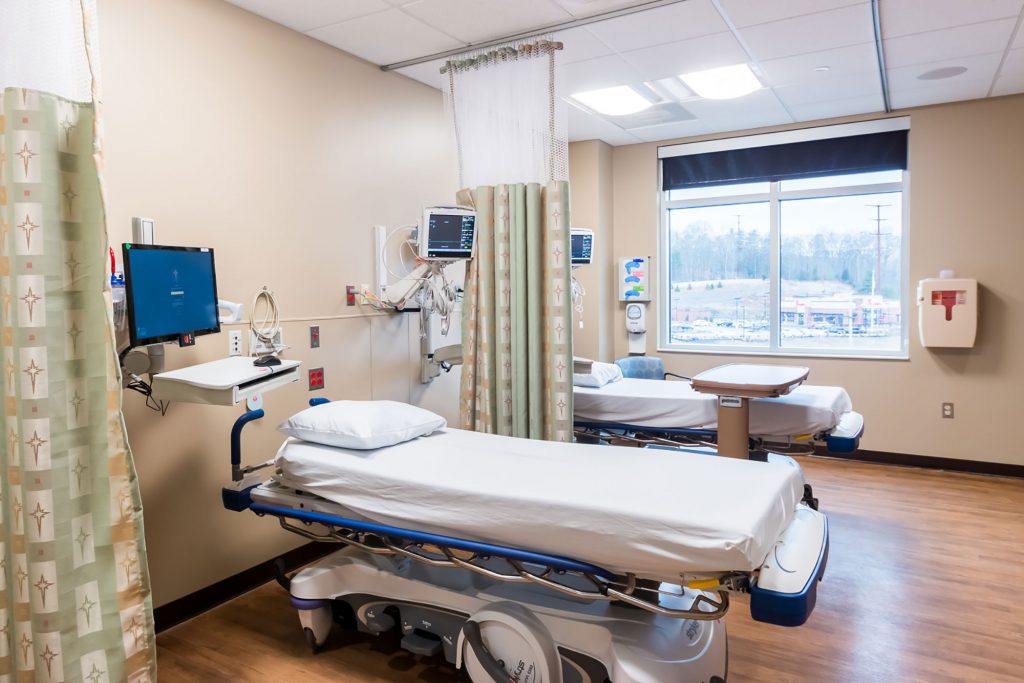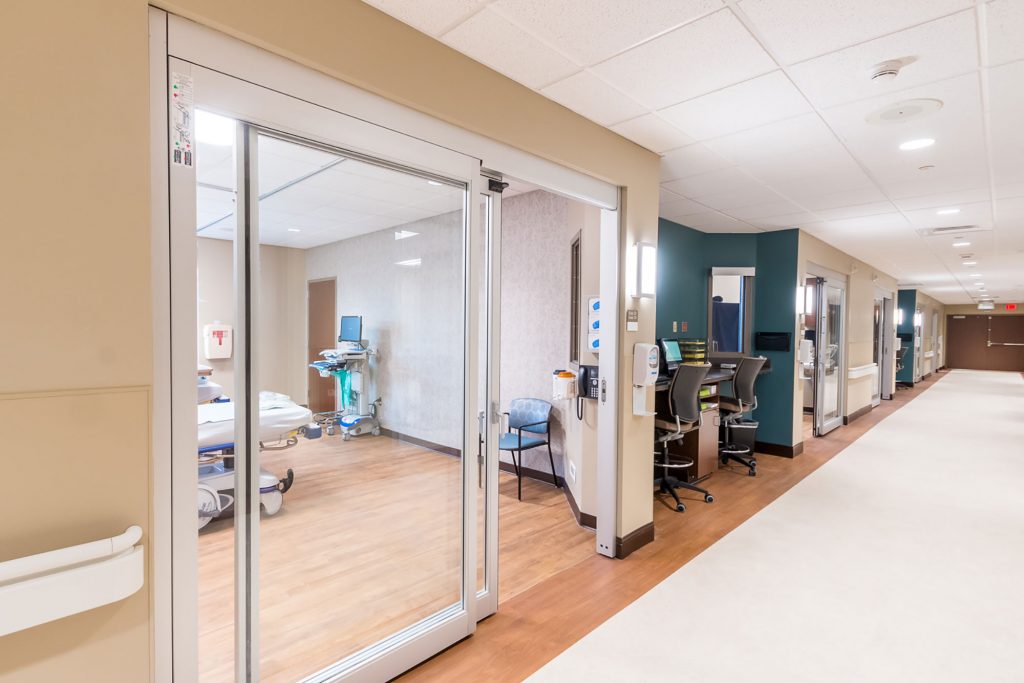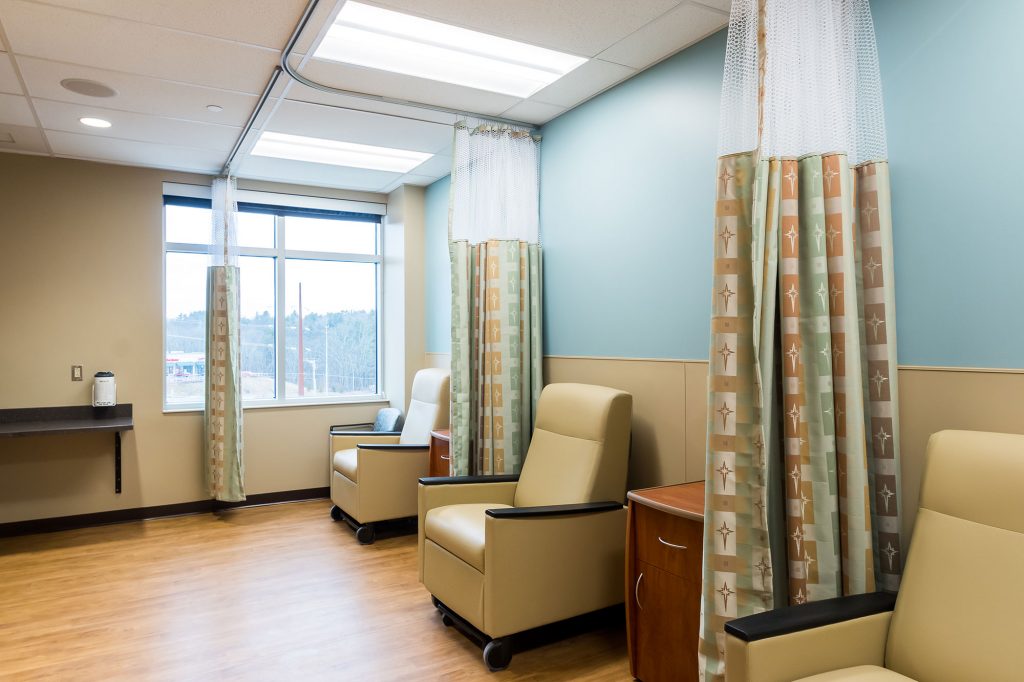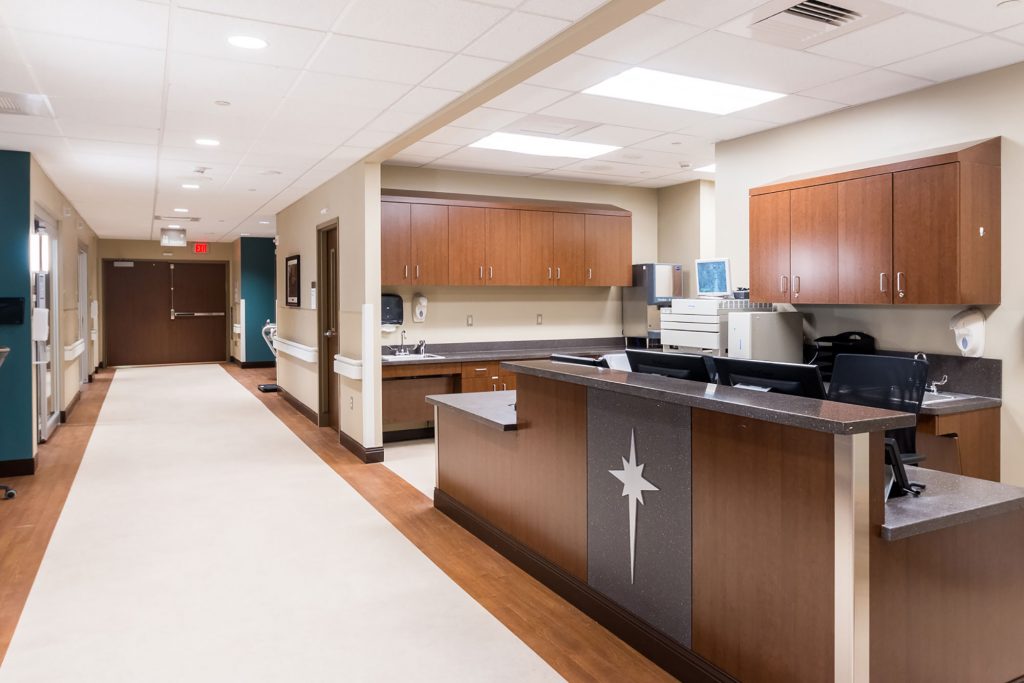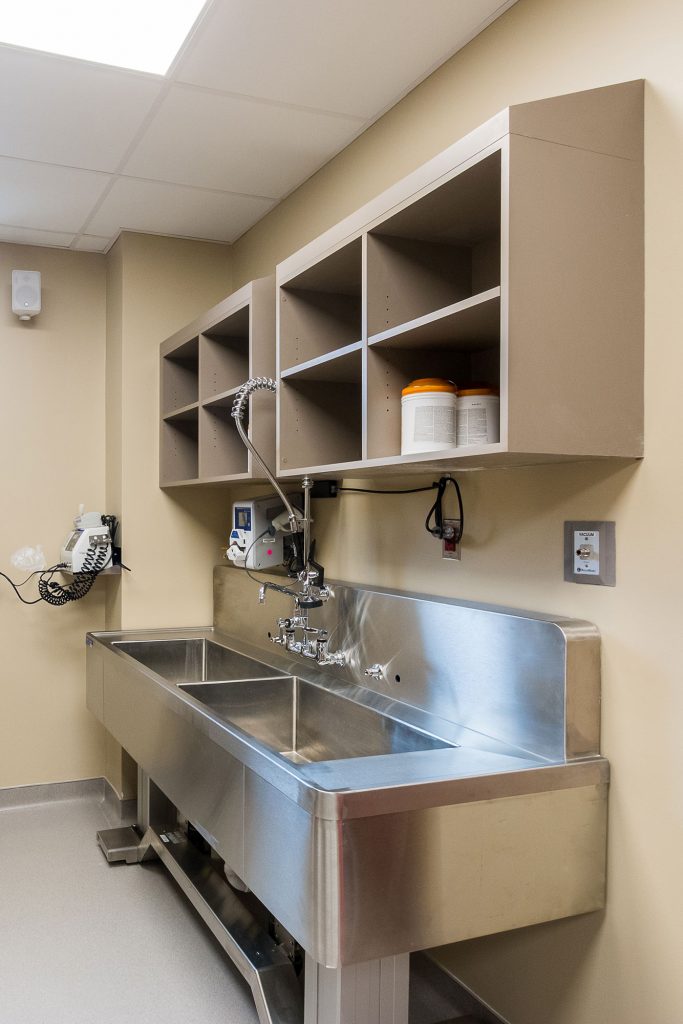 Let's discuss your project
For over 70 years we've been helping our clients' ideas become reality. Whether it's designing a brand new building or renovating an existing space, our team is excited to discuss your next project.
Tell Us More Today