Health Innovation Center
Health Innovation Center
Susquehanna Health, now under the wing of UPMC, decided to create an outpatient center that would complement the newly expanded patient tower at their Williamsport Campus. The new center included general surgery, heart and vascular services, OB/GYN and family medicine and was designed with a centralized structure and specialized service floors, fostering collaboration amongst the various physicians for improved patient outcomes. A flowing water motif permeated the interior design scheme, reminiscent of the Susquehanna River that runs through the surrounding area of Williamsport. Water droplets and rippling water effects were carried throughout each of the clinical practices via carpet patterns, upholstery fabrics, wallcoverings and locally sourced artwork and the color palette remained spa-like and neutral. With its close proximity to the existing patient tower, it was important to the Owner that the health center seamlessly connect the two buildings for increased patient access. To do this, a connecting link was designed to bridge the two buildings. Lined with expansive window panels, he link ran directly adjacent to the hospital's healing prayer garden and further served to bring the outdoors in.
Client: UPMC Susquehanna
Project: Health Innovation Center
Location: Williamsport, PA
Completion Date: 2014
Construction Cost: $19.5M
Size: 87,000 SF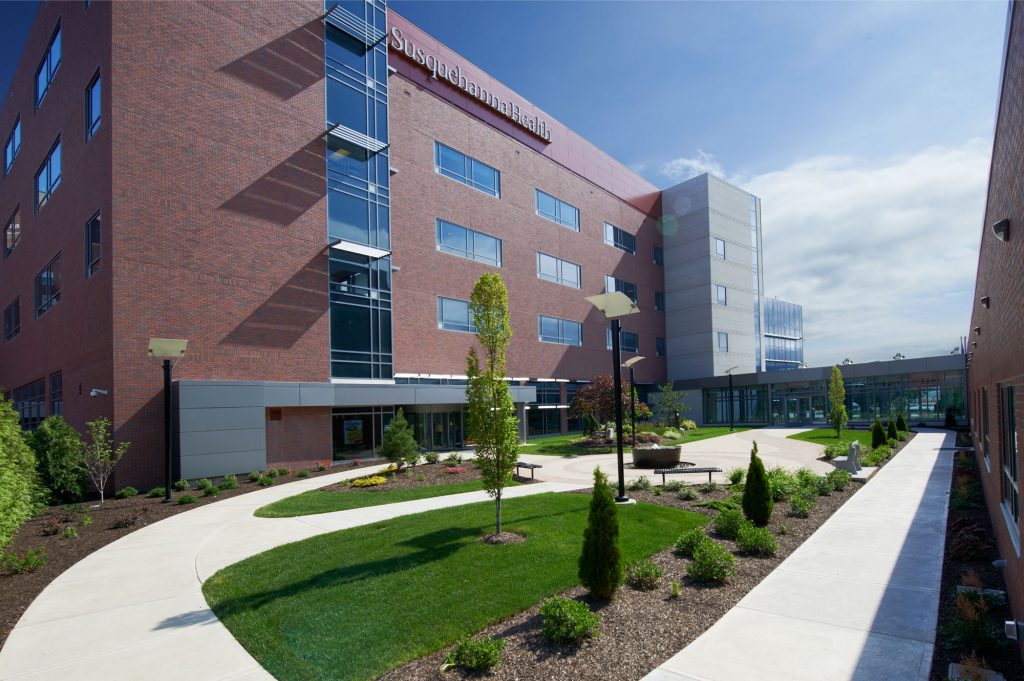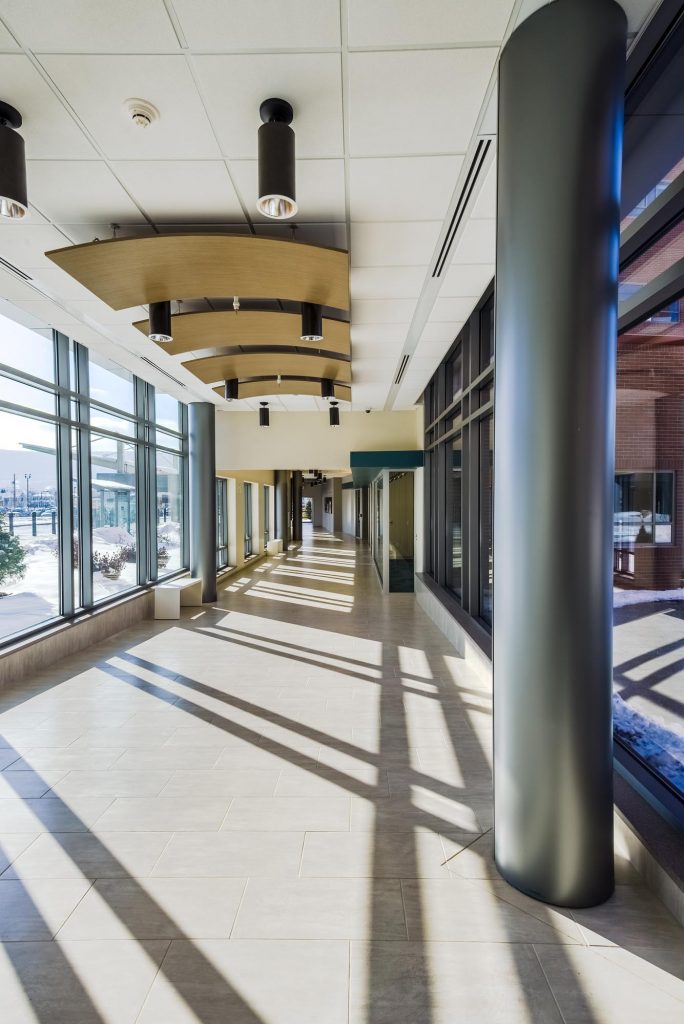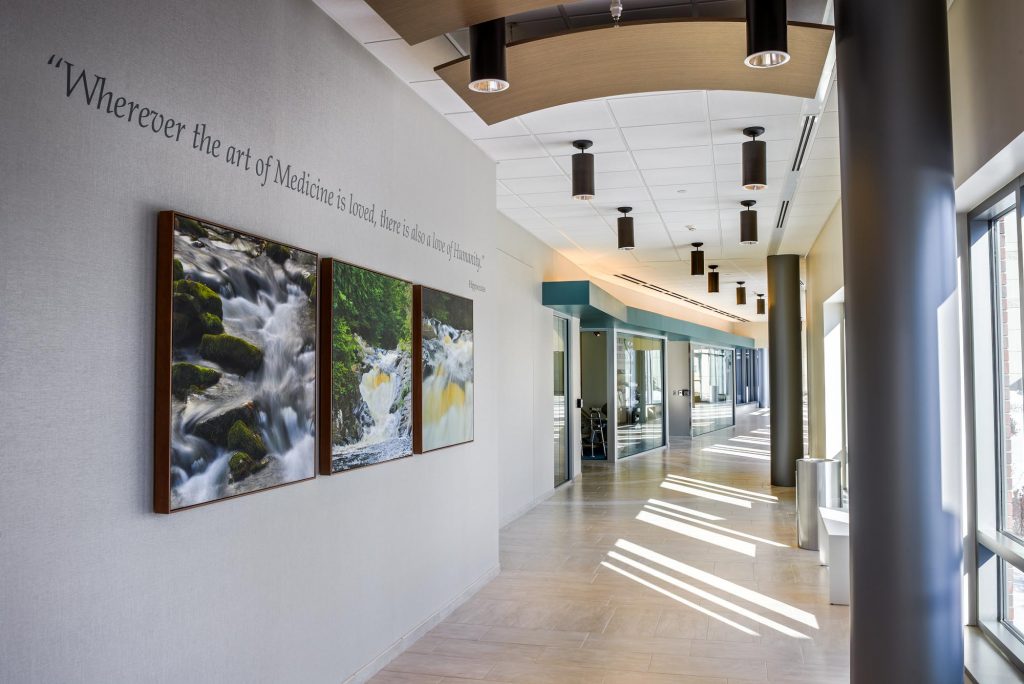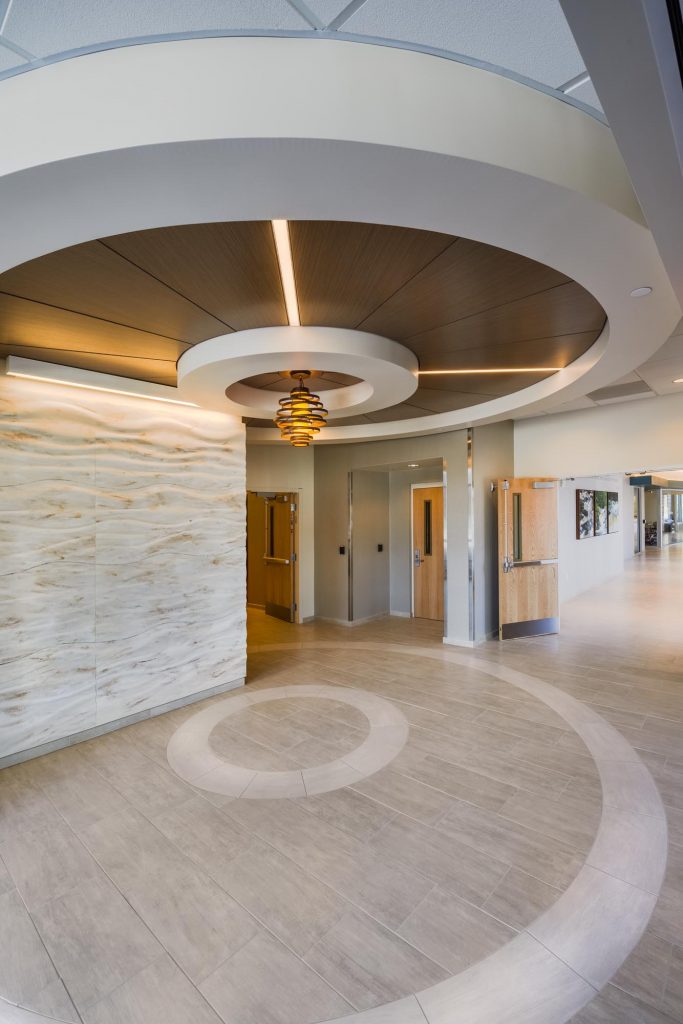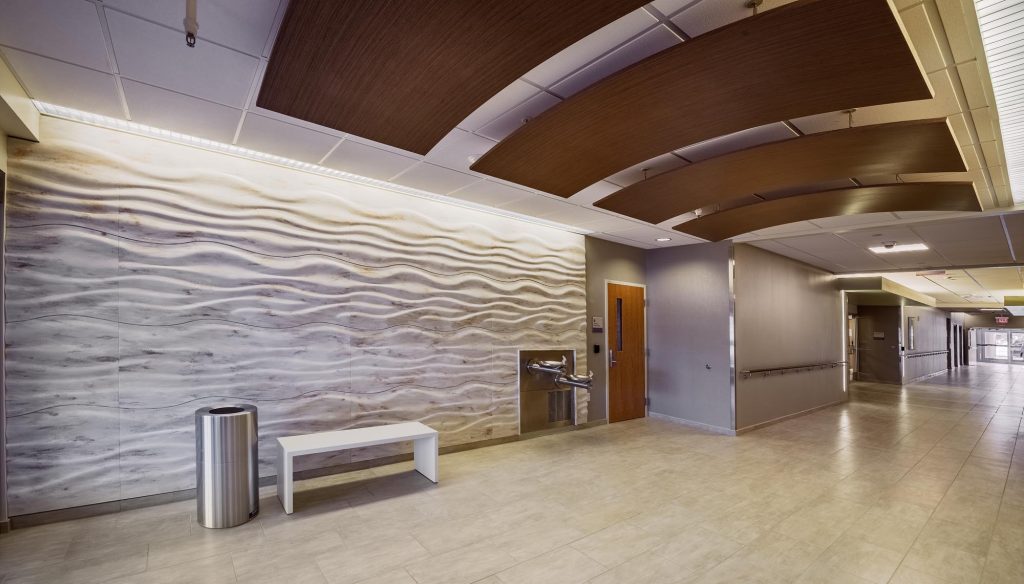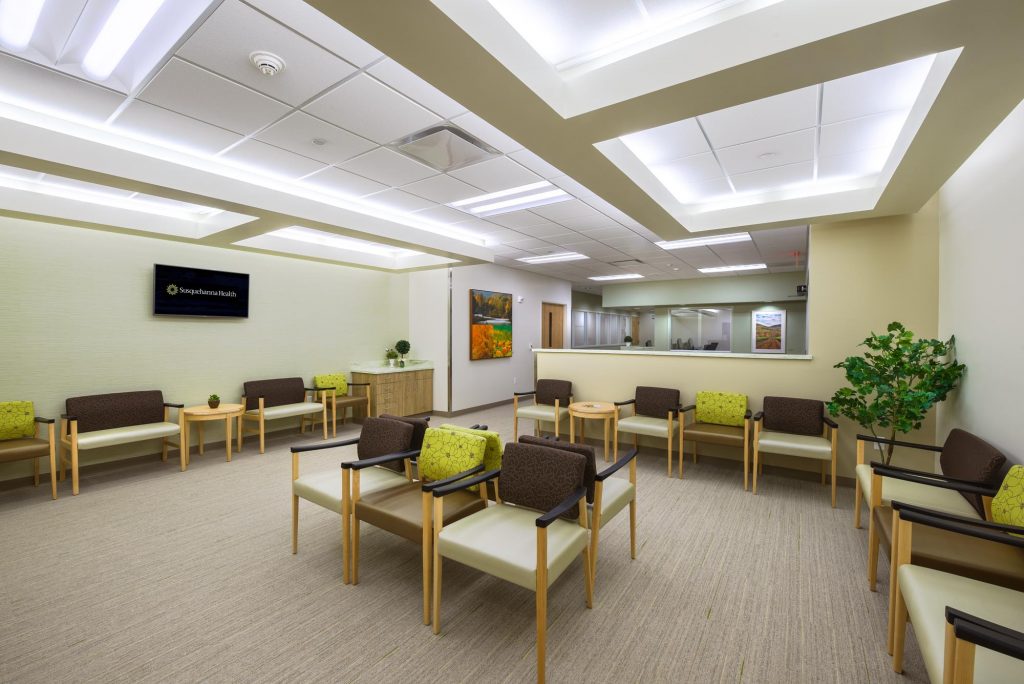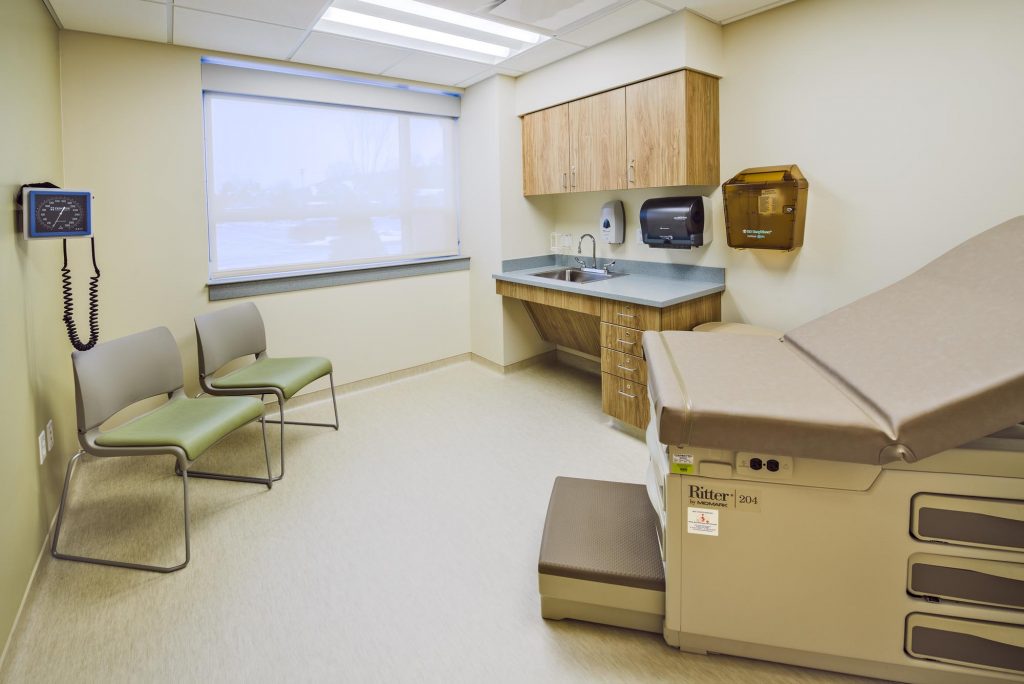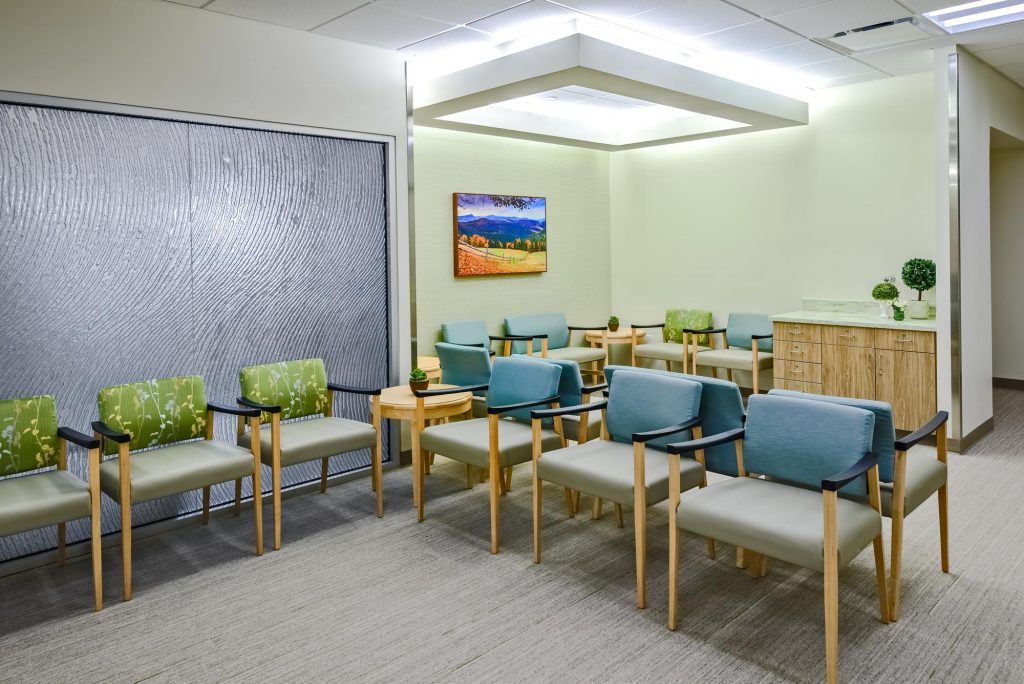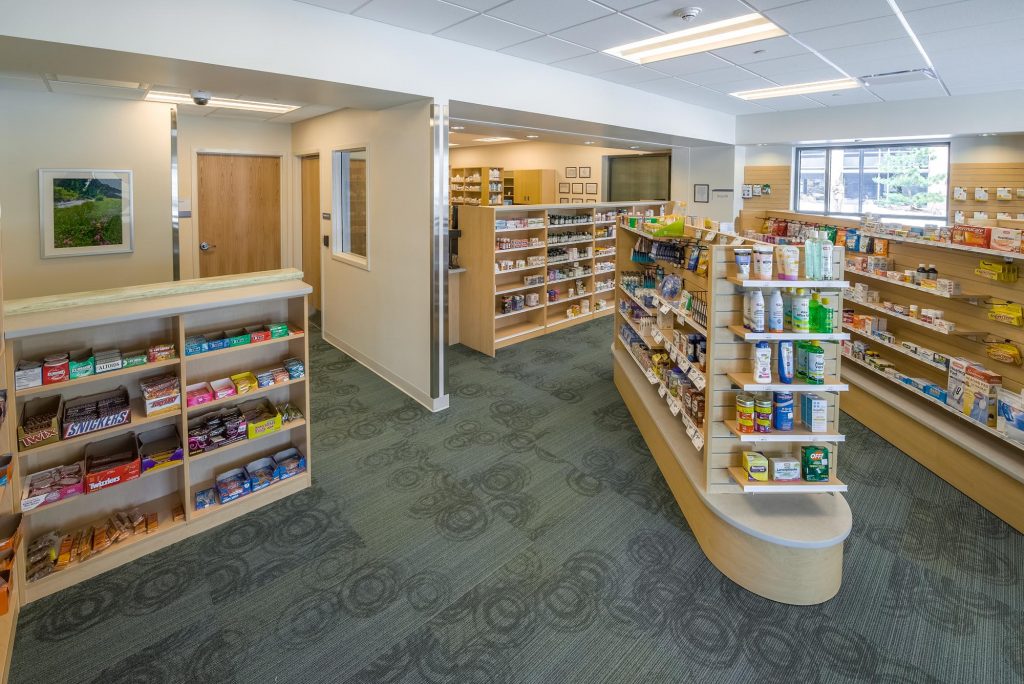 Let's discuss your project
For over 70 years we've been helping our clients' ideas become reality. Whether it's designing a brand new building or renovating an existing space, our team is excited to discuss your next project.
Tell Us More Today