CMC C&E Wing Expansion OR Waiting Area
Operation Waiting Room
As part of GCMC's expansion and renovation, our team designed the replacement and reorganization of the entire surgical suite, ICU and CSR department. The new OR suite was created with convenience in mind. It connects to the main lobby elevators as well as the pedestrian bridge from the parking garage, making it easy to access. In the waiting area, patients and visitors are invited into a daylit registration space appointed with finishes that create a relaxed and comfortable environment. Furniture is grouped to create more personal seating areas and the décor and lighting create a calming ambiance. Consultation rooms allow private discussions between the surgeon and patient's family.
Client: Geisinger
Project: CMC C&E Wing Expansion OR Waiting Area
Location: Scranton, PA
Construction Cost: 2015
Size: 25,320 SF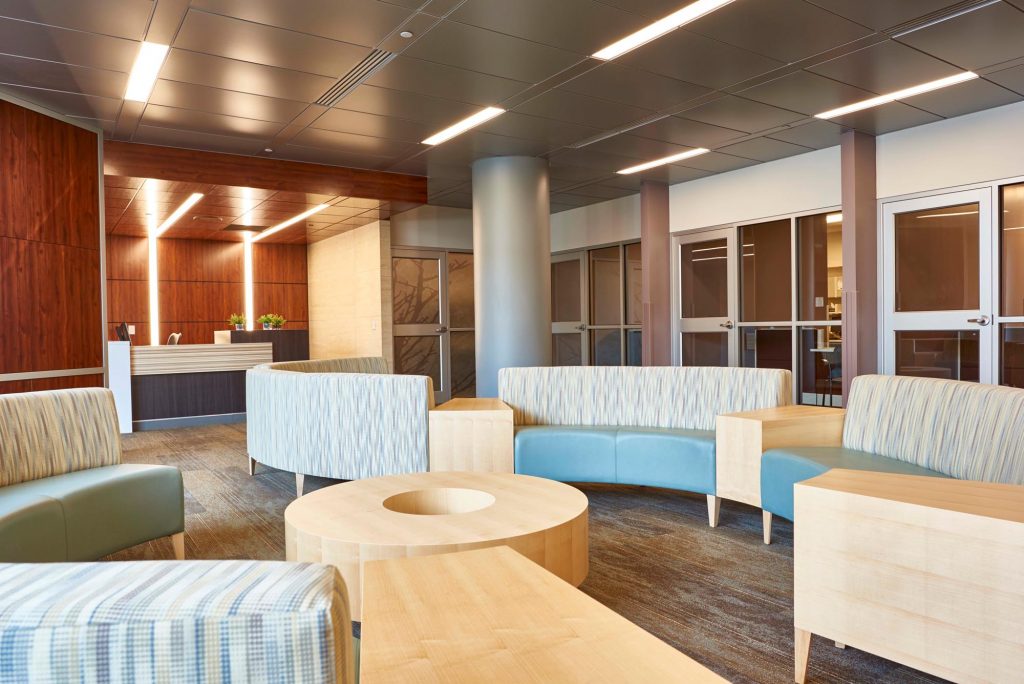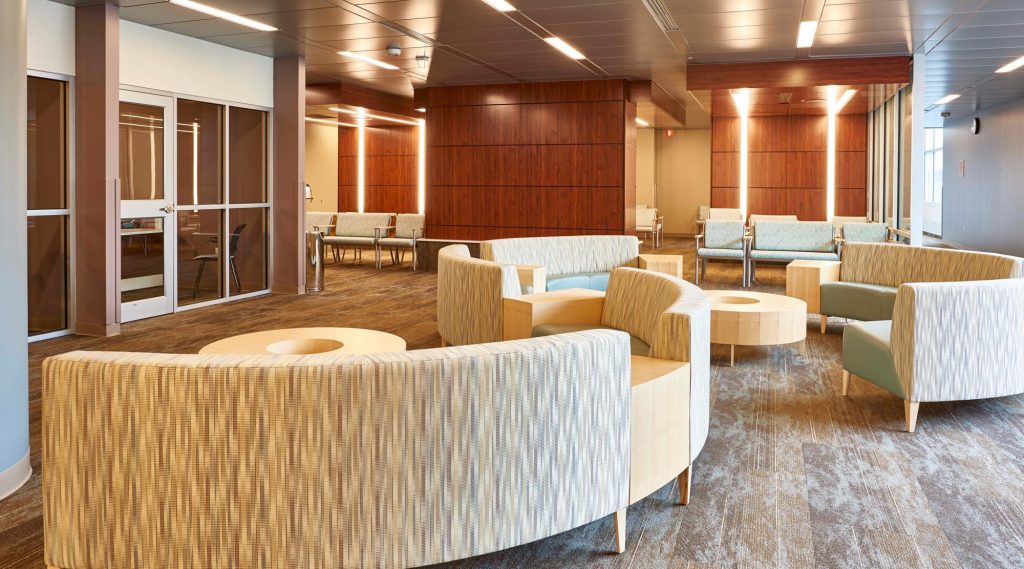 Let's discuss your project
For over 70 years we've been helping our clients' ideas become reality. Whether it's designing a brand new building or renovating an existing space, our team is excited to discuss your next project.
Tell Us More Today