CMC C&E Wing Expansion OR Suite
Expanding the Operation
As part of GCMC's major expansion and renovation, our team created a new OR suite functionally stacked between the ICU and emergency department. The new suite connects to the main lobby elevators as well as the pedestrian bridge from the parking garage, making it easy to access. A dedicated patient transport elevator links the three floors while, behind the scenes, clean and soiled elevators were implemented to reduce staff labor during the transfer of materials between the OR and CSR. Once inside, patients and visitors are welcomed into a daylit registration/waiting area. Within the OR suite, a new sterile core sits amidst fourteen state-of-the-art ORs, including a hybrid OR, allowing maximum flexibility to accommodate numerous surgical specialties. A 21-bed pre-operative prep/phase-2 recovery area, a 21-bed post-anesthesia care unit (PACU) and all required surgical staff support space are located immediately adjacent.
Client: Geisinger
Project: CMC C&E Wing Expansion OR Suite
Location: Scranton, PA
Completion Date: 2015
Size: 25,320 SF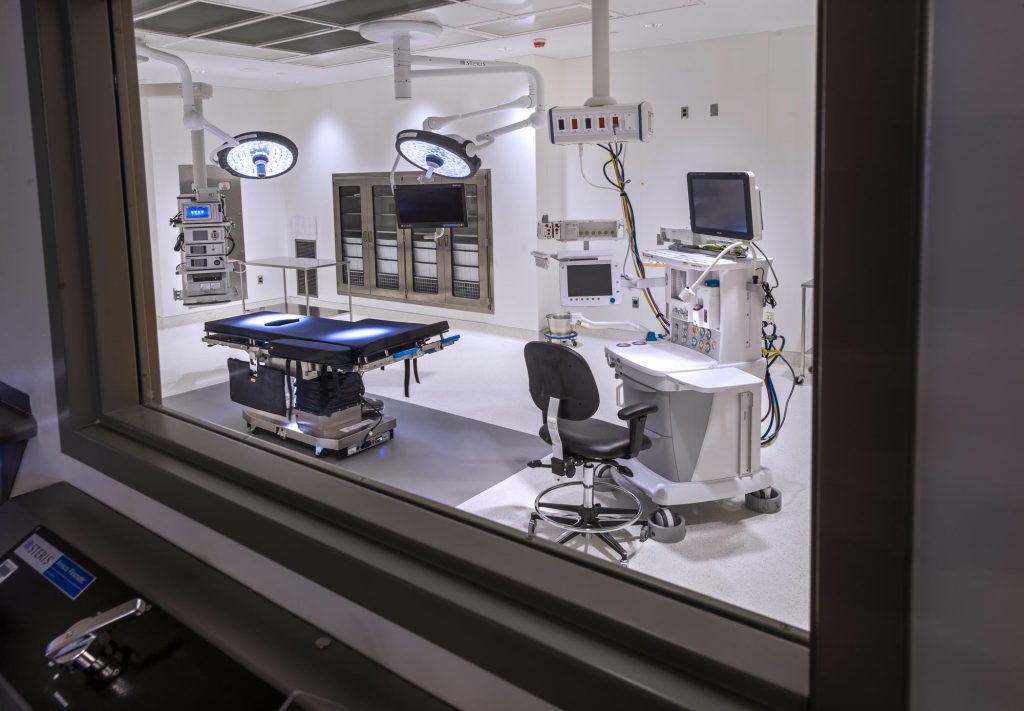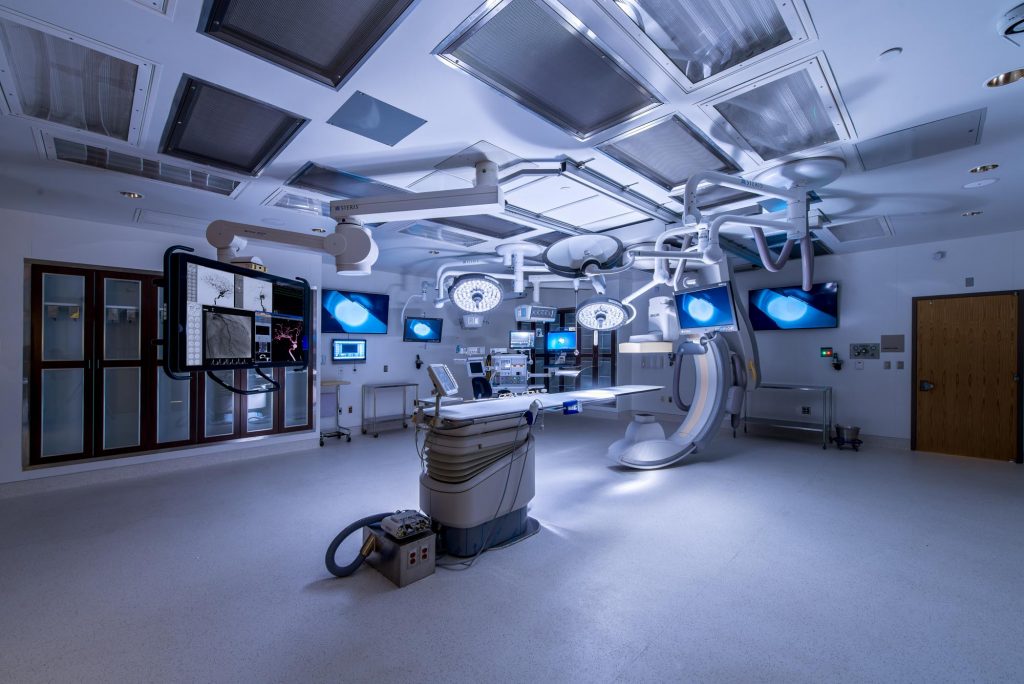 Let's discuss your project
For over 70 years we've been helping our clients' ideas become reality. Whether it's designing a brand new building or renovating an existing space, our team is excited to discuss your next project.
Tell Us More Today