CMC C&E Wing Expansion New Lobby
A New First Impression
As part of GCMC's major expansion and renovation, our team performed a flow analysis of the facility which indicated that all traffic flow into the hospital was congested and wayfinding was sub-optimal. Our new design for the hospital's front entrance and main lobby provides a welcoming collection point which better directs patients and visitors into and through the lobby to the elevators. Seating was organized into private, conversational groups to create a more intimate setting. Wooden design elements warm the space and provide a sense of enclosure while acoustics are controlled through the use of high-performance ceiling systems. A coffee shop, chapel, informational area and gift shop branch from the lobby and further enhance the welcoming atmosphere.
Client: Geisinger
Project: CMC C&E Wing Expansion New Lobby
Location: Scranton, PA
Completion Date: 2015 
Size: 7,000 SF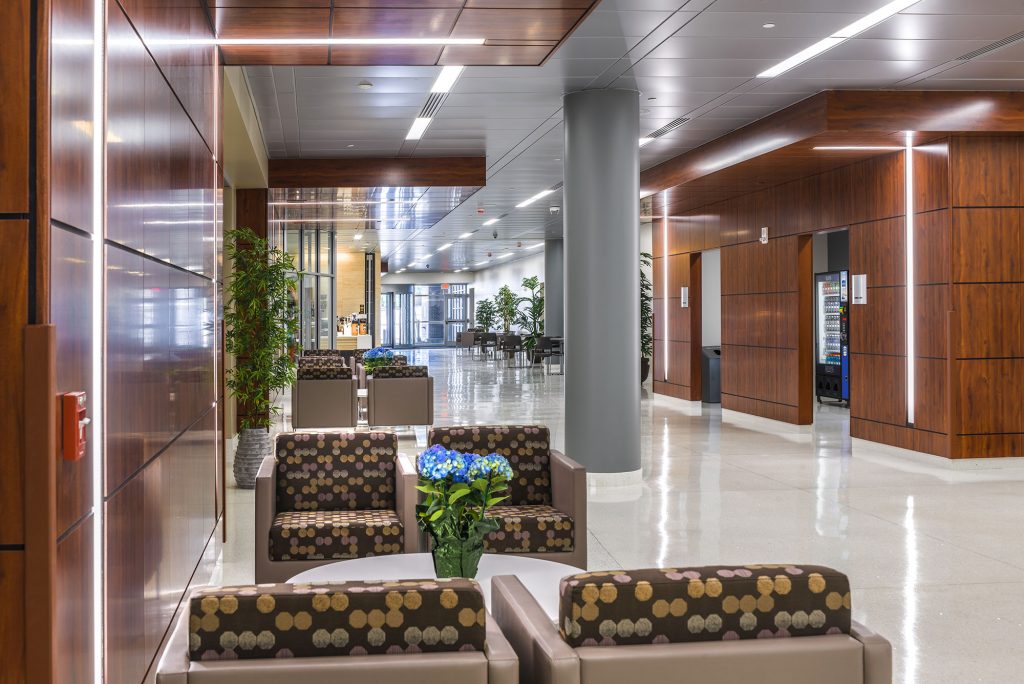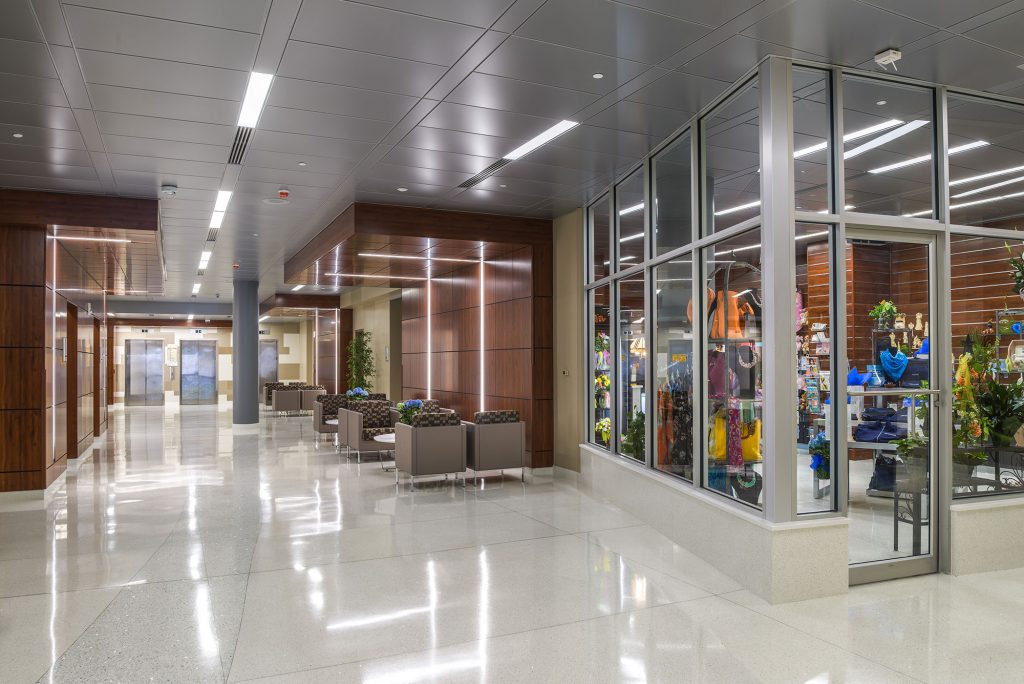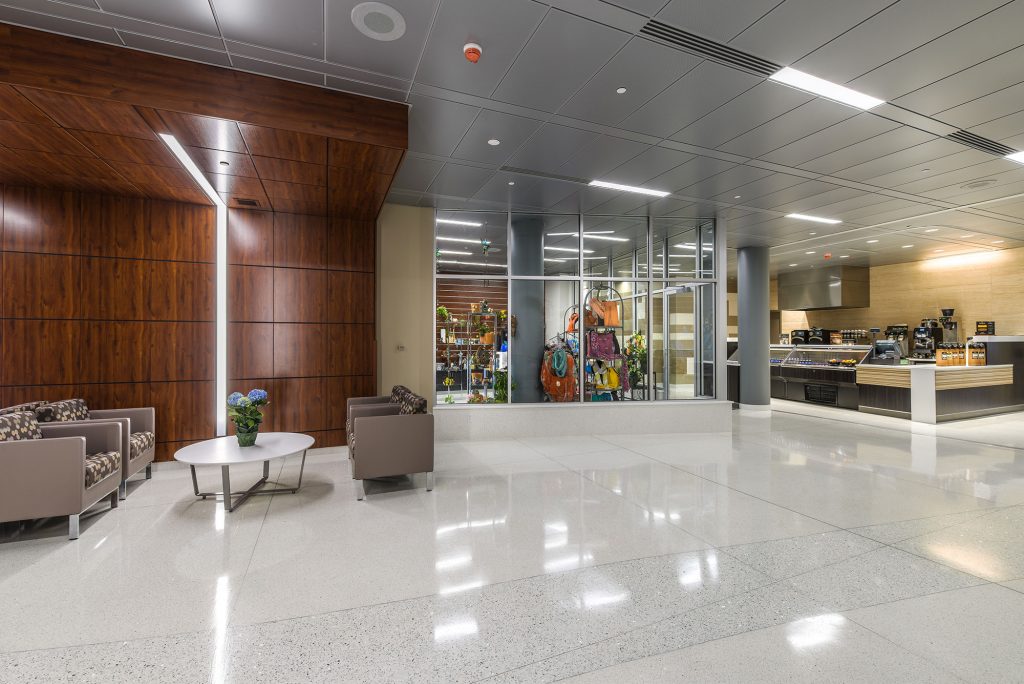 Let's discuss your project
For over 70 years we've been helping our clients' ideas become reality. Whether it's designing a brand new building or renovating an existing space, our team is excited to discuss your next project.
Tell Us More Today