Cedar Crest OR23 Renovation
A Hybrid Renovation
In order to meet the growing needs of the community, LVHN chose to add a second hybrid OR at their Cedar Crest campus. BDA had previously designed the space as an interventional imaging room and so was familiar with the room and the potential difficulties of conversion. The small space provided a real challenge as far as meeting code required clearances. The room needed four new medical booms in addition to new imaging rails – a task that was not easy to coordinate within the tight space. Providing a design that allowed all four booms to swing around each other required extremely detailed coordination across the trades. In spite of these restrictions, BDA successfully created a design that allowed for a logical, functional use of all equipment in a space that meshed aesthetically with the surrounding OR suite while also incorporating a new graphic feature wall with the hospital's logo.
Client: Lehigh Valley Health Network
Project: Cedar Crest OR23 Renovation
Location: Allentown, PA
Completion Date: 2019
Size: 1,000 SF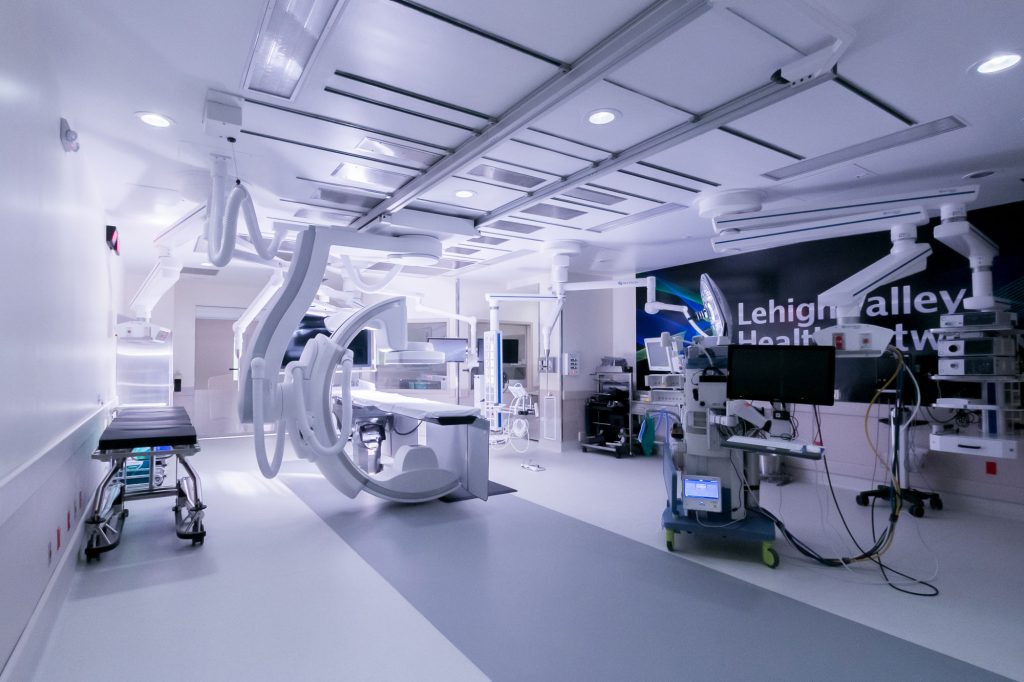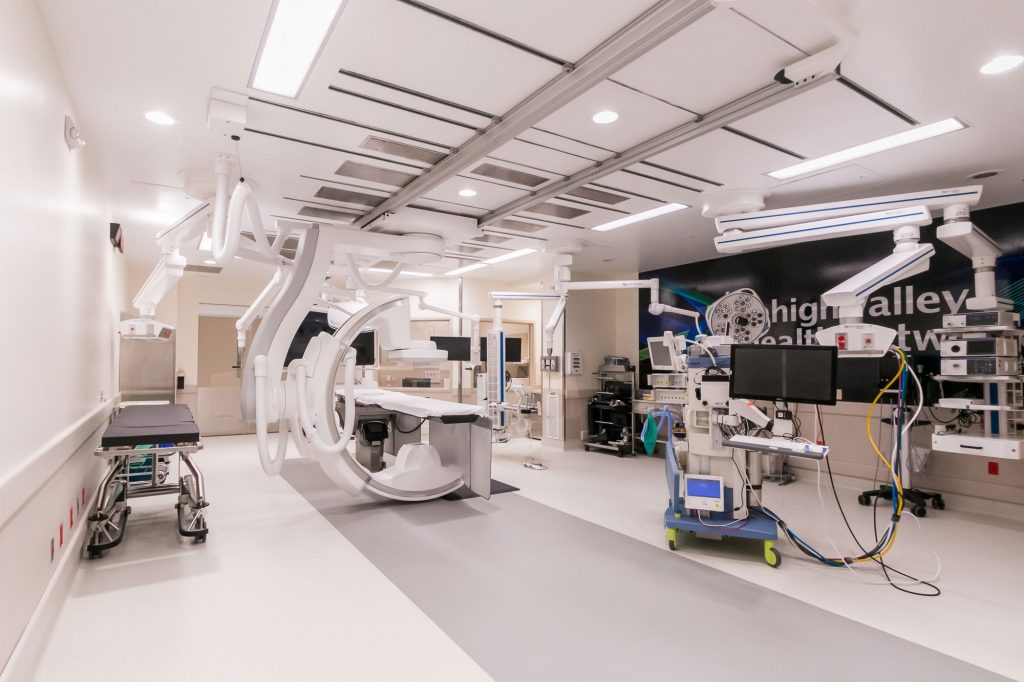 Let's discuss your project
For over 70 years we've been helping our clients' ideas become reality. Whether it's designing a brand new building or renovating an existing space, our team is excited to discuss your next project.
Tell Us More Today